Apple's iTunes education gamble is about building loyal consumers early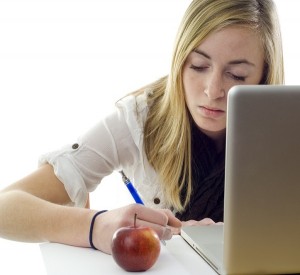 Two months ago, I argued here on BetaNews that despite the ever-increasing chorus of negativity surrounding Apple, its best days are ahead. One of my reasons for my belief is the young consumer, where the Cupertino company is building a considerable amount of brand equity.
Today's education-centric announcements only strengthen that argument. While there wasn't much pomp or circumstance, the significance is not the immediate announcements but what they mean for the future.
With the help of textbook publishers, high schools and universities, Apple's brand will be front and center among high school and college-aged students: these are impressionable consumers who are likely just coming into an increasing amount of disposable income.
Remember the Harris Interactive data I shared in November. The firm polled young consumers aged eight to 24. They found that Apple had strong brand equity in this key group -- in fact, it is the top brand in computers, phones and tablets among those 13 to 24. Apple beat out a long-established brand in HP, one of the biggest phone manufacturers in HTC, and dusted the floor with the Motorola XOOM.
As I said then, kids are growing up Apple. Now in high school and college, they find themselves logging onto iTunes to download their books and courses. Apple couldn't ask for anything more: it's a part of these kids' lives from childhood to adulthood.
The fact that so called "Generation Y" (born 1977-2000) eclipses the size of the "Baby Boomers" is another positive for the company. The collective buying power of Generation Y is going to be huge, much bigger than those before it, and Apple is uniquely positioning itself to ride that wave.
I know that the initial announcement involves high school students, but I don't see how this does not extend eventually to college texts. Think about it: the average college text can cost $75, $100, or more. If Apple can bring this same discounted pricing to textbooks there, it will be a massive draw for those living on ramen noodles.
Why wouldn't publishers go for it? Gone are the days of used textbooks: these cannot be bought and resold. Every student must purchase a new textbook, meaning the publisher makes money every time. Yes the initial cost is lower, but the publisher now has tighter control over the market. It will make far more money.
The iTunes U redesign is only the icing on the cake. After seemingly losing its mojo in the education market, Apple seems ready to recommit to a portion of its business that for a long time kept it afloat as it languished in the consumer space.
Love or hate the company, you have to complement them on their long-term vision. Most companies these days are focused on short term gain. Apple has the the patience to realize that the real fruits of its labors come far later. Shareholders and Apple enthusiasts alike should appreciate that.
Photo Credit: Darko Zeljkovic/Shutterstock