EaseUS ToDo Backup 4.5 Free supports Windows 8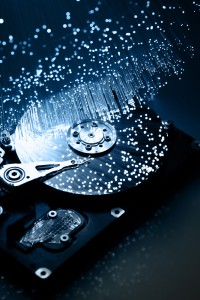 Chengdu, China software developer EaseUS has updated its Windows all-in-one backup tool, EaseUS ToDo Backup 4.5 Free. The software, which is free for personal use only (paid-for editions are also available), combines both data and image-based backup within a single application.
Version 4.5 introduces a revamped backup management interface, designed to simplify the task of editing and deleting backups. It also adds support for Windows 8 Consumer Preview as well as interconverting backup tasks with plans (and vice versa).
The biggest change in EaseUS ToDo Backup 4.5 Free is the revamped backup management section, which is designed to make editing existing plans more flexible. Users can now quickly rename plans or tweak scheduling options direct from the management interface, plus open the backup location and view the backup's current status.
Users can also switch between full and incremental backups, delete individual backup images or entire plans, plus tweak backup settings via the Advanced > Edit plan menu.
Another new feature is that backup plans and tasks can now be interconverted simply by ticking or unticking the Schedule box on the management interface page.
Aside from extending compatibility to Windows 8, other improvements in version 4.5 are restricted to paid-for products only -- these include a new option for backing up and restoring Exchange mailboxes, plus the ability to restore images to dynamic volumes.
Version 4.5 also sees EaseUS suspend all technical support for EaseUS ToDo Backup Free. Online tutorials are still available via the program's help button, but EaseUS no longer provides any form of technical support for users of the free version. Instead, it's promoting the WorkStation edition of the program for home users, which costs $39.
EaseUS ToDo Backup 4.5 Free is available now as a free-for-personal-use download for PCs running Windows 2000 or later.