HCSS debuts construction ERP apps for iOS, Android devices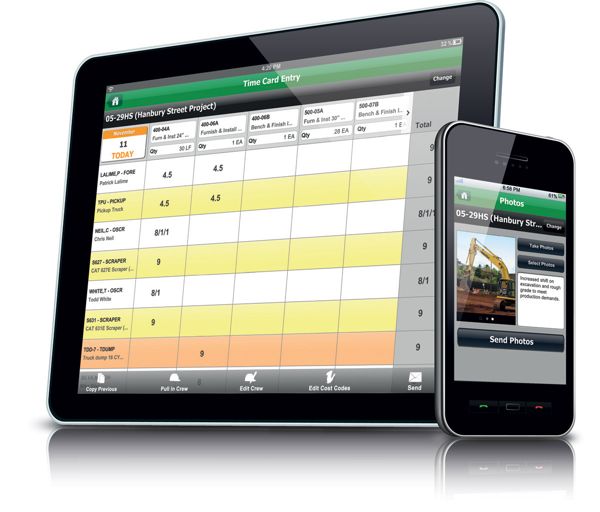 Texas-based software company HCSS, which makes solutions for the construction industry, today announced a new suite of mobile applications for iOS and Android that connect construction field personnel with their home base job management and accounting systems.
With the new applications, simply called "HCSS Field Apps," employee and equipment hours can be tracked, production quantities can be managed, truck fleets can be tracked in real time, employee certifications and licenses can be handled, job site diaries and photos can be filed, and costs can be managed on a more granular and fluid level.
HCSS designed these to be standalone applications rather than web-based portals like many enterprise resource planning (ERP) offerings because the target user is going to be in areas where there might not be any data infrastructure. As such, these do not require a constant connection to be usable.
This type of mobile ERP software is not uncommon, with companies like Penta Technologies offering field management and communications software for rugged workplace devices, but HCSS is riding the wave of consumer hardware being used in the workplace, and offering software on the most popular mobile platforms gives the company an advantage in that its software can be installed on a wider variety of hardware.