When WHOIS isn't enough, there's DomainHostingView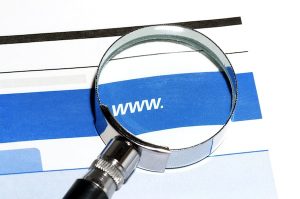 When you need to know more about a web domain, then your first instinct will probably be to visit your favorite WHOIS site. But while that's quick and easy, there could be an even more convenient solution in NirSoft's DomainHostingView.
As ever with NirSoft tools, the program is portable and extremely small (just 219KB including documentation), and it's very straightforward to use: just type the name in question in the Domain box, click Go, then wait as DomainHostingView uses a variety of DNS and WHOIS queries to assemble the data you need.
The report starts with a detailed summary which covers all the key information: the person who registered the domain, its creation and expiry dates, the domain's web and mail server hosts, the server's operating system, and web server and mail server strings. The latter can often tell you a great deal about the system's setup: as we write, for instance, the Nirsoft.net domain's web server string is "Apache/2.2.13 (Unix) mod_ssl/2.2.13 OpenSSL/0.9.8e-fips-rhel5 mod_auth_passthrough/2.1 mod_bwlimited/1.4 FrontPage/5.0.2.2635 PHP/5.2.10″.
Next up are the DNS records. And not just the name servers, either: DomainHostingView will also retrieve the details for every DNS record type it can find (MX, A, SOA, PTR and so on).
Does the site have any subdomains? If so you'll find out in the next report section, which may reveal areas of a site which you never realised existed. (Did you know that Nirsoft.net has a Software Store at softwarestore.nirsoft.net, for instance? That's just one of the many subdomains supported.)
And the report is completed by IP addresses for the web and mail server, more details about the hosting company, and the raw domain information DomainHostingView has used to assemble all of this.
As usual with NirSoft tools, then, DomainHostingView is well designed, straightforward and genuinely useful. And if you currently find it a hassle to get the domain information you need via web services, the program could be a very effective alternative.
Photo Credit: Yuriy Boyko/Shutterstock