Do you use Gmail and want to know more about your contacts? Try Rapportive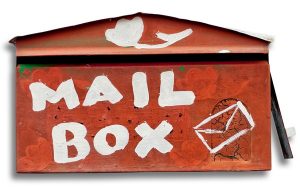 We all now communicate with people through so many channels that it is often difficult to put names to faces. You may know someone on Twitter and Facebook but when you receive an email from them you do not necessary make a connection between the two. This is where Rapportive can help, by providing you with extended information about the contacts you receive emails from in your Gmail inbox.
Rapportive is available as a browser extension for Chrome, Firefox and Safari and appears as a right-hand side panel whenever you look at individual emails. The extension pulls in information from social networks such as Twitter, LinkedIn and more to provide you with a more detailed profile of your contacts, and by connecting the service with your social networking accounts you can build up even more detailed information.
There are a few other extensions that do much the same job as a Rapportive, but none do it quite as neatly and quickly. A wealth of information is made available to you, but the side panel is not in the least bit obtrusive. It's great to be able to see at a glance what someone looks like, where they are based and get a reminder about what other services you may have used to interact with them.
The very bottom of the side panel gives you the opportunity to save notes about your contacts and this is purely for your benefit -- you do not need to worry that any disparaging thoughts you type are going to be seen by your colleagues. One thing that is definitely worth mentioning is the fact that the Rapportive panel is not only packed with helpful information, it also replaces the advertisements that normally appear to the right of your inbox.
You can find out more by paying a visit to the Rapportive review page.
Photo Credit: Archipoch/Shutterstock