Office 365 for Government puts Microsoft squarely on Google's turf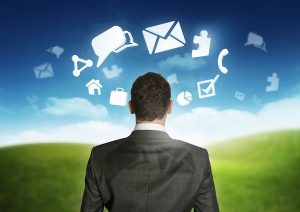 Microsoft is making a play for the lucrative government sector, releasing Office 365 for Government on Wednesday. The service is much like the standard product, including Exchange Online, Lync Online, SharePoint Online and an option to purchase a local version of Office Professional Plus.
Where the government version of Office 365 is different is how it stores data. Government agencies typically require a good deal more security, so all data is stored in a "segregated community cloud". This means data for government customers will be completely separate from other Office 365 users.
"We also know that security and privacy play a big role in any decision to move to the cloud", Office vice president Kirk Koenigsbauer says.
Office 365 already supports a host of privacy standards, including ISO 27001, SAS70 Type II, EU Safe Harbor, EU Model Clauses, the US Health Insurance Portability and Accountability Act (HIPAA), the US Family Educational Rights and Privacy Act (FERPA), and the US Federal Information Security Management Act (FISMA), some of which are mandatory in government settings.
In addition to these standards, Microsoft says it plans to add support for Information Security (CJIS) policies, and add IPv6 support in September.
Government is a sector that Google already has a decent foothold in. Google Apps for Government has been around now for two years, and has customers in 44 states including the cities of Los Angeles, Pittsburgh, Pa., and Orlando, Fla., and the state of Wyoming, among others.
Microsoft is the underdog here, although many municipal, state and federal government entities already use Office products. That gives it an advantage in advocating its services to these bodies. Cost savings are a major factor in adopting the cloud, and many municipalities are scrambling to save money in light of sagging tax revenues and higher expenses. That could be Microsoft's "in".
Office 365 for Government is available immediately, the company says.
Photo Credits:  James Thew/Shutterstock