Anti-Twin hunts down duplicate files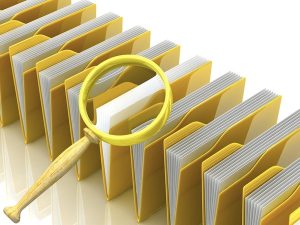 Emptying your Recycle Bin and clearing away temporary files are a good first step in cleaning up your system, but there's another type of hard drive clutter which is a little less obvious: duplicate files. These can consume a surprising amount of hard drive space, but fortunately tools like Anti-Twin make it easy to detect and delete them.
While there are plenty of duplicate file finders around, Anti-Twin scores points immediately for its lengthy list of configuration options. These don't get in your way -- the default settings are sensibly chosen, and you can have the program checking your system within seconds – but if you have more complex requirements then Anti-Twin will do its best to fulfil them.
Take the decision of where and what you're going to scan, for instance. This could be a single folder, maybe holding your digital photos. But you could also compare two folders. You might choose to scan all subfolders, too. And a versatile filtering option means you can tell the program to only compare files of a certain size or type, while ignoring other file types to help improve performance.
Then there's the issue of how Anti-Twin will compare your files. It could run a simple, byte-by-byte comparison. But you might also choose to compare images by pixels, or more generally, compare files by size, or name, with or without the file extension. And whatever you choose, there's the option to set a "percentage match": set this to, say, 90% instead of 100 percent, and now Anti-Twin will find similar files as well as precise matches.
Once the scan is complete then you can of course choose duplicates manually, deciding what you'd like to keep, and what can safely be deleted. But if there are lots of duplicates then it might be easier to have Anti-Twin choose them automatically, and this can be done in many different ways. You might choose to scrap files based on their creation date, size, directory level, name and more, for instance, and you can even combine these criteria to produce the most accurate results.
And while deleting duplicates can be a risky business -- don't do it unless you've a full system backup to hand -- Anti-Twin does do its best to minimise the chance of disaster. If you specify a path including your Program Files or Windows folders then you'll be warned; and by default the program will ignore many executable file types (EXE, DLL, DRV and more).
The program does have a few issues, in particular with performance: scanning and comparison speeds aren't the best. It's still perfectly usable, though, and the sheer weight of its configuration options mean Anti-Twin deserves a very high ranking on your duplicate file finder shortlist.
Photo Credit: megainarmy/Shutterstock