Project management isn't just for big business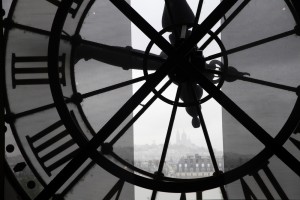 Project management software is usually thought of as being expensive, complex and mainly for big business. Which is a shame, because really the technology is just about documenting some complex task to help you better understand it. And that can be useful in all sorts of situations (as you'll know if you've ever tried to organise a large wedding, say).
It doesn't have to be that way, though. GanttProject is a compact open source project management tool which is free for anyone to try. Its main focus is ease of use, so previous experience isn't essential (though it'll definitely help). And the project is Java-based, running equally happily on Windows, OS X or Debian Linux.
The best way to get started is probably to open the sample project (there's a link on the Windows Start menu, or you can open it directly from the GanttProject folder). You'll see various tasks displayed and organised on the Gantt chart. Double-clicking provides more information on a particular task (when it starts and finishes, its priority, any associated notes or web link, the people allocated to the task, and more).
Clicking the Resources Chart then displays all the people working on this particular project. You can see at a glance who's working 24-7, and who's got nothing to do. And in a click or two you're able to take people off one task and perhaps allocate them elsewhere.
And because of course all you'll need to share your decisions with others, it's good to see that GanttProject has plenty of ways to help. It's easy to save individual charts as images, say. The program can quickly generate HTML or PDF reports on your projects. And there are even options to import and export projects in Microsoft Project and CSV formats, as well as share projects directly with others via WebDAV.
Once you've got a feel for the basics, it's then not too difficult to start creating a project of your own. More (or indeed any) local Help would be useful here, but even without that we had no problem exploring the menus, browsing various dialogs, and quickly building up a detailed picture of our test project.
There are some issues, too. The interface didn't always seem intuitive. The report generator occasionally failed to generate anything at all (although this seemed to be an intermittent problem). And if you're a project management expert then you'll probably find GanttProject to be just too basic. (There's nothing on costing, for instance, which for some is the main reason to use project management software at all.)
We found nothing that would stop us from getting our work done, though. And so if your project management needs are simple, or your budget limited, then GanttProject deserves a closer look: it's small, relatively easy to use, and has plenty of useful features and functionality to explore.
Photo Credit: xc/Shutterstock