Weirdest software launch ever: BlueStacks marries Android to Mac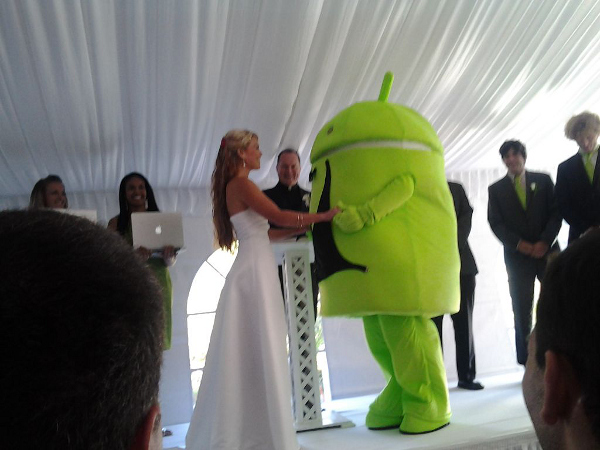 In what was undoubtedly the strangest event at Google I/O this year (and possibly even of all time,) Mac and Android exchanged vows and were married. Yes, you heard that right. Outside of Google I/O in San Francisco yesterday, Android virtualization software maker BlueStacks launched the alpha version of its BlueStacks App Player for Mac OS and celebrated it with a mock wedding.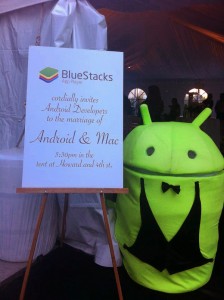 The company officially announced its Android App Player would be headed to the Mac platform last November, in the very vague time frame of "sometime next year," but the bombastic way in which the company debuted the software came totally out of left field.
But behind the showiness, there is a tangible, valuable product for Mac users to sink their teeth into. Naturally, this alpha build is still very early in its life, and it currently only supports 17 Android apps, including the venerable Angry Birds, Evernote, and more. Like the Windows version of the Android App Player, more apps will eventually make their way to the Mac.
Download BlueStacks App Player for Mac now!
Altar Photo: José Manuel Torres, on Twitter