Is your PC wonky? Try Microsoft Malware Prevention troubleshooter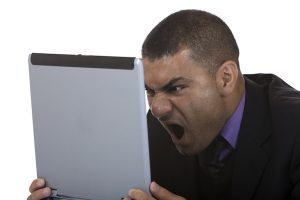 SmartScreen, Windows Defender, User Account Control, the Security Center -- Windows now includes a host of tools and technologies that aim to keep your system safe and secure. But are they all configured to offer the best possible protection? It's not easy to tell, as you have to browse lots of applets and dialog boxes to find out.
Microsoft have just released one possible answer, though, in their new Malware Prevention troubleshooter. It's portable, so easy to run anywhere, and in just a few seconds will scan your system for issues and highlight anything it finds.
The program is designed to be novice-friendly, the type of tool that absolutely anyone can use. And so at a minimum all you need do is click "Detect problems and apply the fixes for me", at which point the Malware Prevention troubleshooter will look for any settings issues and resolve them automatically.
If you've any Windows experience, though, we'd recommend you click "Detect problems and let me select the fixes to apply", instead. It's only marginally more complicated, and you'll get much more information about (and control over) everything the troubleshooter is doing.
After a very quick scan you'll probably be offered the chance to clear your IE cache, before the program lists any issues it's found on your PC.
On our system, for instance, it noticed that Internet Explorer's default security and privacy settings had been changed, and offered to reset them. And the troubleshooter recommended that we disable the Remote Registry service, too.
The program scans much more than this, though, as clicking the "View detailed report" will reveal. You'll be reassured (or maybe not) about your Windows update settings, the IE pop-up blocker, proxy settings, Windows policies, the Securty Center service, UAC, SmartScreen and so on.
When you're ready, click Next to return to your list of issues, decide which fixes you'd like to apply, click Next and the settings will be corrected for you: easy.
Plainly there's nothing too revolutionary here. If you're an experienced Windows user then the Malware Prevention troubleshooter isn't really doing anything you couldn't figure out for yourself; it's just doing it a little more quickly.
If you're trying to help out a less technical friend or relative, though, the program could be very useful. Email them a copy and just about anyone should be able to figure out how to scan for and plug any security holes.
And if you carry around a USB toolkit ready to assist on any nearby PC, then the Microsoft Malware Prevention troubleshooter may also be helpful, as it provides a quick way to review and fix a host of potential security issues from a single, simple interface.
Photo Credit: Roger Jegg - Fotodesign-Jegg.de/Shutterstock