Manage all your social networks in one place with AVG MultiMi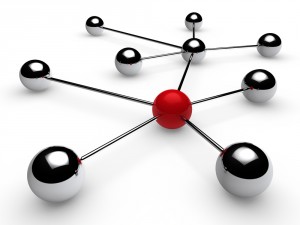 Social networks are great tools, but there are now so many of them it can be something of a nightmarish task keeping on top of all of them. Using the likes of Facebook, Twitter and LinkedIn should be fun and rewarding, but if you use more than three or four networks things can quickly spiral out of control and become unmanageable. AVG MultiMi has now left beta and enables you to manage all of your social networking needs from one place.
With support for Facebook, Twitter, LinkedIn, Flickr, YouTube and countless email services, whatever your online life includes, there's a high chance that it's supported by MultiMi. If you have used the beta version, you'll notice that there has been something of an interface overhaul but there are also a range of new options. There is now support for Google Reader although there is also a built in RSS reader, and if you are a Read It Later user who has migrated to Pocket, there's support for this service too.
There are impressive performance gains that come about largely because of the shift from using Internet Explorer as the built in browser to using Chromium instead. MultiMi not only enables you to see all of your social networking and social media in one place, it also helps to make it much easier to share content between accounts. Drag and drop can be used to copy text, image and more from, say, Twitter to an email, or from an email to Facebook.
The program enables you to quickly jump to all of the messages you have been sent regardless of which network it was sent through and there are similar shortcuts that can be used to view all of your photos, videos and more. This is particularly useful when working out your calendar as it is possible to view all of the events and appointments from all of your various calendars. You can also see the full activity of each of your contacts in one place -- click on a friend's name and you can see what they have been posting on Twitter, Facebook and YouTube without the need to keep switching accounts.
You can find out more and download a free copy of the program by paying a visit to the AVG MultiMi review page.
Photo Credit: d3images/Shutterstock