Texting is more popular than talking in United Kingdom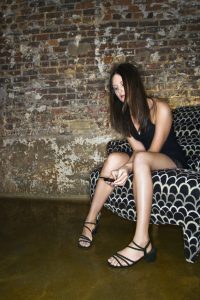 According to Ofcom's ninth annual Communications Market report, more people in the UK are texting on their mobiles than talking. The report, which stretches to 409 pages and covers TV & Audio-Visual, Radio & Audio, Internet & Web-Based Content and Telecoms & Networks, finds that 47 percent of people still make a daily voice call. However, 58 percent now regularly send texts, with the average user sending 200 SMS/MMS messages per month.
Unsurprisingly, it's the 16-24 age group that leads the way here, with the growth in text messaging partly fuelled by mobile providers including generous or unlimited SMS allowances in their tariffs. Thirty-two percent of people also now regularly use social networks to stay in touch, while 26 percent use some form of instant messaging.
James Thickett, Ofcom's Director of Research, says: "Our research reveals that in just a few short years, new technology has fundamentally changed the way that we communicate. Talking face to face or on the phone are no longer the most common ways for us to interact with each other. In their place, newer forms of communications are emerging which don't require us to talk to each other especially among younger age groups. This trend is set to continue as technology advances and we move further into the digital age".
Other interesting snippets from the report show that 39 percent of adults now own a smartphone (up 12 percent from 2010), with 42 percent saying it's their most important device for accessing the Internet. Fifty-one percent use it daily for email, while 42 percent access social network sites. The average time spent using mobile data services was 2.1 hours a month in 2011, 25 more minutes than in 2010, while the amount of data consumed doubled in the 18 months to January 2012.
The total number of UK fixed broadband connections passed 20 million in 2011, while mobile broadband connections (dongles and tablets) exceeded 5 million. That all means that by Q1 2012, 76 percent of UK homes had broadband.
The report also reveals that UK households now own, on average, three different types of internet-enabled device, including PCs, tablets, smartphones and game consoles, with 15 percent owning six or more such devices.
As you'd expect, ownership of tablets has grown considerably, up from 2 percent to 11 percent in the year from Q1 2011 to Q1 2012, and 10 percent of people now own some form of eBook reader.
Photo Credit:  iofoto/Shutterstock