Paragon releases Partition Manager 12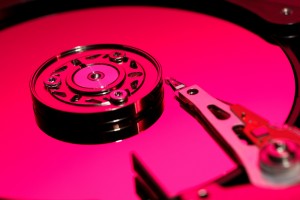 Paragon Software Group has released Partition Manager 12, the latest edition of its flagship partitioning tool. The program didn't get much of a fanfare, perhaps because it's mostly a maintenance release. Still, there are some worthwhile improvements, particularly if you have one of the commercial builds.
A new Split Partition Wizard allows you to split a single partition into two partitions of the same type, for instance, and choose exactly which files and folders you'd like on each. Which could be ideal if, say, you want to place your operating system and data on different partitions.
Support for asynchronous writing operations has improved Partition Manager Home and Professional's backup speeds.
All editions of Partition Manager will now automatically align your partitions to help improve drive performance.
Apple HFS+ support has been improved, with Partition Manager 12 now able to create, format, resize and gain read-only access to HFS+ file systems.
And Paragon have now completely rewritten their core partitioning engine to ensure that it properly handles all the latest modern hard drive technologies.
As with previous editions Partition Manager 12 is available in three editions.
Partition Manager 12 Free provides basic partition management only (create, format, move, resize, delete).
Partition Manager 12 Home extends this with tools to split, merge and undelete partitions, run simple backups, and a disaster recovery environment to get a broken PC working again. Not bad, as it's currently available at the offer price of $9.95.
And Partition Manager 12 Pro ($79.95) adds a WinPE recovery environment to Home's Linux build, and has support for more advanced partitioning tasks, including the ability to convert dynamic disks, change cluster size and more.
Partition Manager 12 Home has more than enough functionality for most people, though – if the Free build isn't enough, download the trial and check it out.
Photo Credit: Sergey Mironov/Shutterstock