SkyDrive gets graphical overhaul, Android app, full-sized photos (finally!)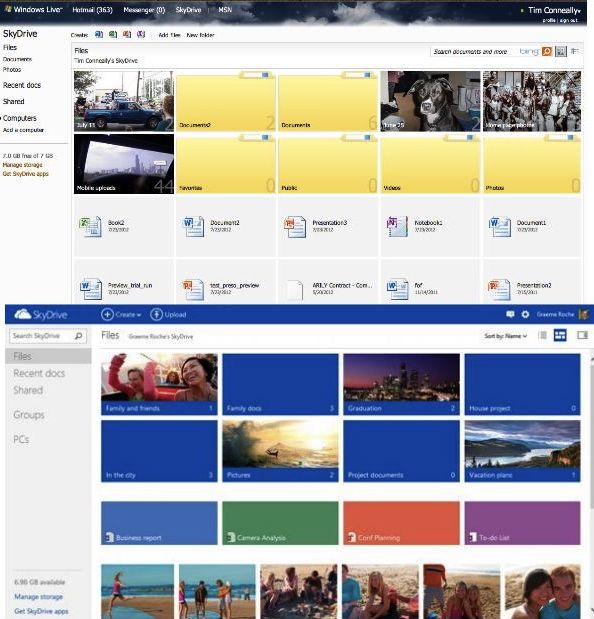 Tuesday, Microsoft announced it has begun a major update to its consumer cloud storage service SkyDrive, which includes a new Web interface to the service, updated apps for desktop and new ones for mobile, and some new APIs for developers.
Two weeks ago, Microsoft opened its newest webmail brand and design upgrade on Outlook.com, and over a million people signed up in the first 24 hours alone. The update to the SkyDrive interface will be similar, and it will bring the same clean appearance, and will utilize the tile-based interface formerly known as "Metro" that is common among most current-generation Windows properties.
The layout of the new SkyDrive interface will be almost exactly the same as the original "Folder View," which utilized large thumbnails for each content heading. The left-hand navigation pane remains the same, except with larger, presumably more touch-friendly icons. The toolbar across the top shifts depending upon the context of the main window. If the user is at the folder level, for example, he's given folder options, if he is deeper, he will have file-appropriate options. Searching and sorting options have also been improved.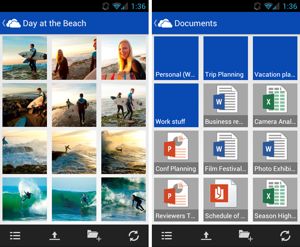 In the mobile category, Android will be getting an official SkyDrive app "in just a few weeks." It will be similar to the existent Windows Phone and iOS versions, but will be woven into Android's sharing architecture like Dropbox, Box, and Google Drive have already done.
For developers, a couple of previous restrictions have been unlocked. File type restrictions have been lifted, and full resolution photos can now be uploaded instead of having to be compressed and shrunk like they have been since SkyDrive first opened. Additionally, the SkyDrive API now includes a Javascript file picker that lets developers add the ability to open files from, or save files to SkyDrive directly from websites.