C Spire assumes the important role of content curator with Scout app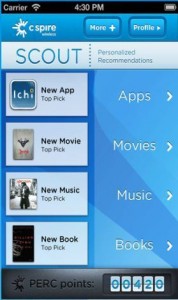 C Spire Wireless, the still relatively new data-centric brand for regional wireless carrier Cellular South on Friday unveiled the latest version of its exclusive "Scout" content recommendation application for C Spire subscribers. This version of Scout expands beyond simple app recommendations, and includes movie, book and music recommendations through various stores like iTunes and Amazon.
The user provides information about himself, and Scout 3.0 then recommends content which the user can then give a thumbs up or thumbs down rating to. It's not unlike the method of content recommendation used by music service Pandora. There is an additional level of social recommendation (a la Yelp) in the "Star Users" class in the app. Here, profiles of users can be viewed, as well as all the apps they have installed and their reviews of different content.
Scout, while somewhat unremarkable at first blush, is actually a very important trend to watch.
As BetaNews contributor Paul Weber pointed out in his article "Why does Google Subsidize Nexus 7?" the battle for mobile dominance is not between OS makers or equipment manufacturers any more, but instead, it's between different content ecosystems. Apple has the iTunes Ecosystem, Google has Play, Amazon has…well, Amazon, And Microsoft is establishing its own based around the Windows Store and Xbox Live. Each company provides an ecosystem to which devices can attach.
Scout curates the content of those ecosystems, and C Spire users vet and review the content. It gives the network operator another role in the mobile experience beyond just providing the pipes.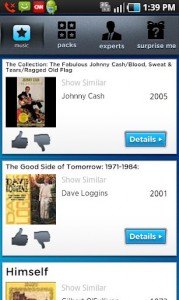 "With more than 80,000 participants signing on in just six months, Scout is already a success by all accounts. But, we're taking it to an entirely new level with 3.0," said Hays. "Scout 3.0's new features like book and movie recommendations and new benefits for Star Users are all a part of C Spire's continued efforts to make the wireless experience personalized and unique for each individual."
Though the application specifically benefits users with a C Spire username and password, Scout can actually be downloaded and used by anyone anonymously.