Nook out! Barnes & Noble's ebook readers come to the UK in October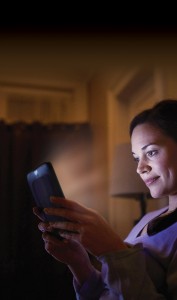 US bookseller Barnes & Noble has confirmed that it will be bringing its Nook digital eBook readers and bookstore to the UK in the autumn. Initially the devices, which include Nook Simple Touch and the Nook Simple Touch with GlowLight, will only be available through the company's online storefront at www.nook.co.uk (which currently redirects to the main Barnes & Noble site). However, according to the company, the devices will additionally be available through various "leading retailers", which the company expects to announce shortly.
Speaking about the upcoming launch -- the first time the company has expanded its business outside of the United States -- William J. Lynch, Chief Executive Officer at Barnes & Noble, says, "We are proud to be able to offer our top-rated line of Nook reading devices and our award-winning digital bookstore to the discerning and highly educated consumers in the UK. We're confident our award-winning technology, combined with our expansive content -- including books, children's books, magazines, apps, movies and more -- will bring UK customers the option they've been waiting for."
The company's choice of partners will be crucial if Nook is to make a significant impact in the United Kingdom, as the two largest high-street booksellers both have deals in place with rival companies. Waterstones recently announced it would start selling Kindles, including the soon to be launched Fire, while WH Smith offers the Kobo range of devices. As it's unlikely either of those retailers will be interested in offering the Nook, Barnes & Noble will doubtless be looking to target the main supermarkets and department stores, where Kindles and Kobos are also already firmly established.
No pricing details have been released yet, but Barnes & Noble will have to take an aggressive position if the company is to stand a chance of replicating its Stateside success in the UK, where it is a relative unknown.