'Your Amazon Cloud Drive and Cloud Player subscription has ended'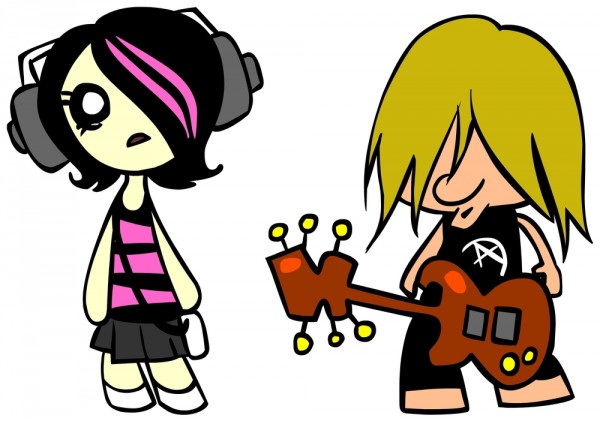 What the retailer gives, it also takes away. In what I can only call the mother of all customer-unfriendly emails, Amazon tells me, and presumably others, that music uploaded to Cloud Drive is gone. I got my email yesterday, without prior notice of major subscription change. I only knew because my job is covering tech news.
But the email still shocked: "If your Cloud Player library contained more than 250 imported songs when your subscription expired, you will be unable to access your previously-imported music". Oh yeah? What happened to that generous 20GB of storage Amazon gave a year ago? What about benefits attached to Prime membership?
Cloud Player Premium
Amazon closed out July with a major change to its cloud music and storage services. For starters, the music store adopted a tune matching service, similar to Apple's and for same price ($24.99/year). But with a catch: Reduction of stored music to 250 songs, for free. That's a lot less than the 5GB Amazon previously promised, and 20GB generously granted.
Cloud Player debuted in March 2011, and Amazon couldn't give away storage fast enough. Purchasing any song automatically upgraded Cloud Drive to 20GB storage. "This storage plan is not set to renew automatically and will be reverted back to the free 5GB plan at the end of the promotion", Amazon promised last year. I seriously considered uploading my 12,000 tracks to Amazon, but chose Google's music service instead (process took about 40 hours). Based on previous communication, I reasonably expected 5GB to be available.
Text of my email from Amazon:
Dear Joe Wilcox,

Your 20GB + Cloud Player Premium Promotion subscription has ended and you are now limited to 250 imported songs in your Amazon Cloud Player library and 5GB of free storage in Amazon Cloud Drive. If you would like to review your usage or subscribe to a new plan, visit the Manage Your Cloud Subscriptions page.

If your Cloud Player library contained more than 250 imported songs when your subscription expired, you will be unable to access your previously-imported music, but you will still be able to access all of your Amazon MP3 purchases.

You are currently using 0.04 GB of Cloud Drive storage. If your Cloud Drive account contains more than 5 GB of files you will be prevented from uploading additional files until you delete enough files to be under the 5 GB limit or subscribe to a storage plan with enough space for your files.

For more details and instructions on how to manage your Amazon Cloud accounts, please see our Cloud Drive Online Help and Cloud Player Online Help pages. If you need further assistance, please contact Cloud Drive Customer Service or Cloud Player Customer Service.
The good news then: Songs purchased directly from Amazon are still available. But those uploaded are gone. Lucky I didn't upload many. Did you? Technically, 5GB of online storage remains, just not for music.
Wait a Minute
From one perspective, storage is unnecessary with the the music matching service, since if you own the tunes and Amazon matches them, they are automatically added to your cloud library. From Amazon's info page:
You no longer have to spend time manually importing your music to the cloud. Your music library is scanned and then matched to Amazon's eligible catalog. Matched files are delivered as high-quality 256 Kbps MP3s. Unmatched files in MP3 or AAC format will be uploaded. Most music on your hard drive can be scanned, regardless of whether the music is from iTunes or any other application. Any eligible MP3 album or song that you previously purchased from Amazon will be added to your Cloud Player account, and all future purchases will be added directly to Cloud Player for no added charge.
From another perspective, there's the forced upgrade: 25 bucks a year to Premium service or lost access to anything over 250 songs or not purchased from Amazon:
You'll get a 30-day free upgrade to Cloud Player Premium. If you don't subscribe to Cloud Player Premium or reduce your library to at most 250 imported songs before the end of the 30 days, you won't be able to access your imported songs in Cloud Player and will have to re-import them. Amazon MP3 purchases don't count against your 250 song limit and will continue to be accessible in Cloud Player. Your music isn't lost, though -- music files you imported to Cloud Drive before July 31, 2012 will still be accessible in and downloadable from Cloud Drive.
So, wait. I can still get to the music, just not listen to it using cloud player? But if I want to listen to it in Cloud Player, I have to automatically (using Premium service) or manually upload again? But wait, again. The email contradicts the online info: "You will be unable to access your previously-imported music".
Establishing and maintaining trust is tantamount to cloud services' success. You need to go no further than BetaNews comments to see how many people are unwilling to store their precious stuff in the cloud, or have reservations about doing so. Amazon's music tomfoolery -- presumably to get Cloud Player Premium service upgrades (and perhaps also because of content licensing restrictions) -- evokes mistrust. At best, Amazon communicates badly.
Online, Amazon promises 30 days grace, which really isn't all that generous, considering the suddenness of the service changes. Yet I have an email 19 days later with subject line: "Your Amazon Cloud Drive and Cloud Player Subscription has ended". Doesn't that just make you feel good about storing stuff in the cloud?
Photo Credit: Regissercom/Shutterstock