Take control of desktop windows with Gridy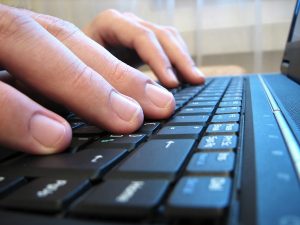 Launch an application on the Windows desktop and you have complete freedom to position and size its window however you like (as long as it's resizeable, anyway). But while this is all very flexible, it also brings management problems when you need to position windows precisely, set and restore a particular window size, and so on.
There are some keyboard shortcuts which might help, just a little (press Win+Shift+the up or right arrow to maximise the current window vertically or horizontally, for instance). If you need more control, though, you might like to try Gridy, which provides plenty of useful windows management features in a very compact and convenient package.
The program is portable, so it's easy to try: just download, unzip and go. Then try dragging and dropping a desktop window with the mouse, and you'll notice the first Gridy feature -- your windows now snap to a grid. It's quite fine (32 pixels by default), but if you're trying to align windows then it should be enough to make your life much easier.
Or maybe you'd prefer to move your window from the keyboard? Just hold down the Win key, press one of the arrow keys, and the current window will snap from one grid position to the next. (You can do something similar anyway by pressing Alt+Space, then M, but Gridy's approach is a little more straightforward.)
And if you have a situation where you need to position a window outside of the grid, that's possible too. Simply hold down the Shift key and drag with the mouse.
This would be useful in itself, but Gridy is just getting started. The program can also store the size of the current window (Win+Shift+Home) and restore it later (Win+Home). Or you can store the size and position of up to 9 windows (Win+Ctrl+Numpad 1-9), then recall them as required (Win+Numpad 1-9).
Elsewhere, pressing Win+F10 toggles transparency for the current window.
Win+F12 toggles "always on top".
And there are plenty of configuration options on offer. You can change the grid resolution, the transparency level, the hotkeys, how the program treats the screen edge (whether it lets windows moves past the edge, or not), and more.
This isn't bad at all for a free tool which normally requires less than 3MB RAM. And so if you're looking to bring a little order to your desktop, give Gridy a try – it's capable, configurable and extremely easy to use.
Photo Credit: Lilya/Shutterstock