You're the villain who killed the Marvel Comics giveaway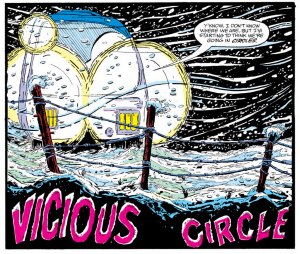 If you were anywhere on the Internet yesterday then you likely learned that Marvel comics, publishers of popular series like The Hulk, Captain America, Thor (sadly a personal favorite of my wife) and more, teamed up with Comixology for a giveaway. The Marvel #1 promotion wanted to distribute over 700 free comics via its platform.
Well, to say there was demand may be the biggest understatement I make today. Fans flocked to the website and the servers were periodically overloaded and taken down. Now the company has been forced to suspend the giveaway as it tries to recuperate from the overwhelming onslaught.
According to Comixology CEO David Steinberger: "We expected a high degree of excitement for the Marvel initiative -- and had believed ourselves prepared – but unfortunately we became overwhelmed by the immense response. We're still struggling to keep our systems up".
Steainberger goes on to explain "we're pausing the Marvel Comics #1 promotion for the time being. For those of you that want to take advantage of the offer -- you will get your comics".
For now the company has put up a form where fans can go to fill out their email address. Comixology promises to keep customers up-to-date about what is going on with the offer and also insures that those who managed to get in when the contest was live will receive their free comics, but there is no guarantee of exactly when that will be.