Server shipments up but revenues fall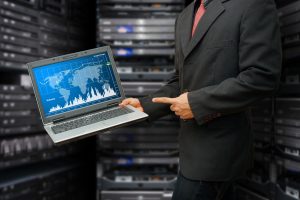 IT research company Gartner has released its latest research showing that in the second quarter of 2013 server sales were up by four percent though revenues declined 3.8 percent over the same quarter last year.
IBM remains the leader in the worldwide server market based on revenue with $3.2 billion totalling 25.6 percent of the market for the second quarter. HP leads on numbers of boxes shipped but managed only a 25 percent market share by revenue.
Dell comes in third with 17.7 percent -- whilst still shipping more kit than Big Blue -- with Oracle and Cisco trailing on 5.8 and 4.4 percent respectively. If you've been counting as we go along you'll have realized that leaves 21.5 percent for other vendors. First among the also-rans is Chinese supplier Inspur Electronics with 2.7 percent of the market by shipments.
Jeffrey Hewitt, research vice president at Gartner, says, "The global server market remains in a relatively weak state overall. The only regional bright spot was Asia/Pacific with growth of 10 percent and 21.7 percent year-on-year in terms of revenue and shipments. The US also grew in terms of shipments by 1.9 percent year-on-year but declined in revenue by 5.1 percent".
If you look at form factors x86 blade servers declined by three percent in shipments and 4.5 percent in revenue. However rack-optimized x86s grew 3.9 and 2.4 percent. RISC/Itanium Unix servers also showed decline whilst the 'other' CPU category -- made up primarily of mainframes -- showed 6.9 percent revenue growth.
You can read a full breakdown of the numbers on the Gartner website.
Image Credit: watcharakun /Shutterstock