AT&T teams with Microsoft to bring enterprise security to the cloud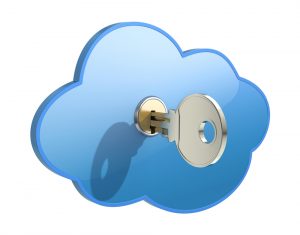 Microsoft and AT&T have announced a collaboration to allow enterprise customers to connect to Microsoft's cloud platform using a private network. The solution will use cloud integration technology to pair VPN with Azure and allow customers to benefit from enterprise grade security with as much as 50 percent lower latency compared to a normal public Internet connection.
"This is a game changer for businesses that have been seeking a more secure way to reap the benefits of cloud services," says Andy Geisse, CEO, AT&T Business Solutions. "By bringing the security and performance of our virtual private network to Windows Azure, we expect to energize enterprise demand for cloud solutions".
Concerns about security and reliability continue to be cited by businesses when deciding to adopt cloud computing. This new cloud solution takes advantage of the Multi-Protocol Label Switching (MPLS) technology underpinning AT&T's virtual private network solution. According to independent research firm Forrester Research, 70 percent of multinational enterprises have already adopted global MPLS services, high-performance networks that make it easy to create secure, virtual links between different geographic locations.
"There's no question that the time for cloud computing is now, and it's critical we help enterprises embrace the cloud on their terms," says Satya Nadella, executive vice president of Cloud and Enterprise for Microsoft. "Through this strategic alliance with AT&T, we can reduce the barriers to entry for cloud computing by providing a more secure and reliable connectivity option for enterprise customers, accelerating the growth of cloud computing and the rapid adoption of Windows Azure".
AT&T's existing customers are already able to take advantage of this technology with the company's own cloud offerings. By enabling secure links to Azure it opens up secure cloud access to a wider range of businesses. However, the integrated solution isn't expected to be available until the first quarter of 2014.
Photo Credit: Slavoljub Pantelic / Shutterstock