Clarizen links with JIRA to streamline development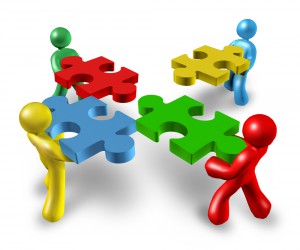 Work collaboration and project management specialist Clarizen has announced that it now provides connectivity to JIRA, Atlassian's bug and issue tracking software. The integration allows users to plan projects, portfolios, resources, budgets and more, while seamlessly integrating research and development activities from JIRA to Clarizen and vice versa.
"While Clarizen customers appreciate our native functionality, they are also looking for ways to seamlessly interact with their other mission-critical systems," says Guy Shani, chief strategy officer at Clarizen. "A core part of our business is to continually support the needs of our customers, so we listened to those who have standardized on JIRA in their R&D environment. Rather than managing bugs and issues in a silo, our new integration allows the data to sync with broader projects and cross-departmental teams using Clarizen. The bi-directional nature of the integration now closes the loop between project management and R&D, allowing teams to fully implement agile methodologies".
The integration between the two products means R&D teams can focus on day-to-day tasks and report their progress in a familiar environment, while project managers and the product team get a clear view of project progress in Clarizen.
This is the first offering to go live as a result of Clarizen's strategic partnership with MuleSoft announced back in June.
It's built and managed using CloudHub, MuleSoft's integration platform as a service (iPaaS) product.
To find out more about what the software has to offer for project managers and teams, visit the Clarizen JIRA integration page.
Photo Credit: Lightspring/Shutterstock