BitTorrent testing secure messaging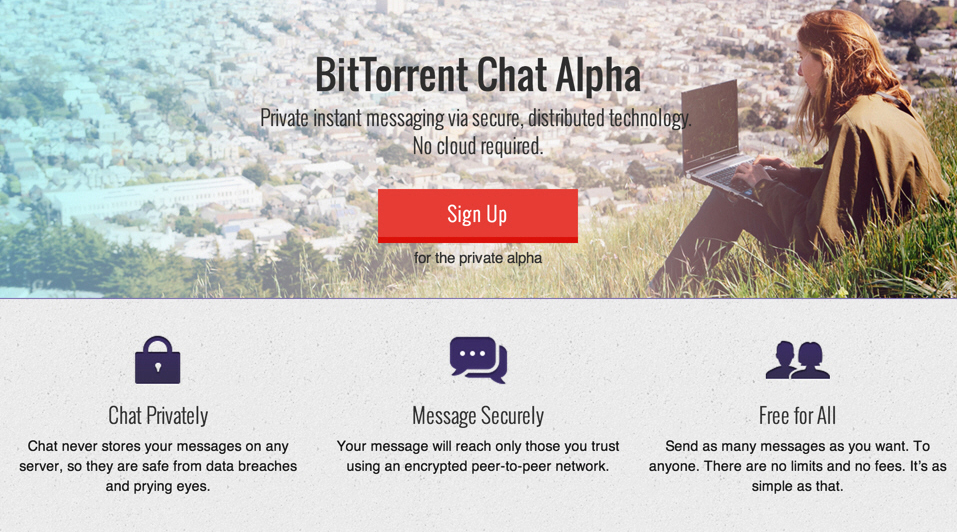 To say security and spying has been a hot button issue recently would be a mild understatement. Mostly we understand that if we are doing nothing wrong then we have no reason to worry about monitoring, though that certainly makes it no less a creepy feeling to some people.
Launching its first messaging service, file sharing organization BitTorrent points out "this year alone, more than six million people have been impacted by data breaches. The right to own your own conversations online: it's not a given. It should be".
BitTorrent Chat is a new Labs project that applies distributed technology to the idea of instant messaging with a goal of ensuring that your messages stay private and secure.
"BitTorrent Chat is a pre-Alpha experiment in server-less messaging. As we begin discovery, we're inviting our community in for feedback, ideas, and testing", says Catherine Meek, Director of Product Management at BitTorrent.
If you're interested in giving the new service a try, head over to BitTorrent Labs now. It's early days, so there is no guarantee the product will be without glitches, but it is an interesting concept and one that has promise given the current state of affairs.