IBM acquires The Now Factory to extend its big data portfolio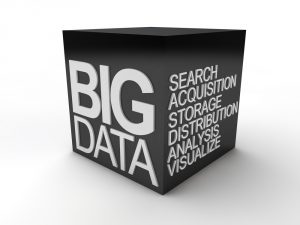 IBM has announced that it's reached an agreement to acquire The Now Factory, a Dublin-based provider of analytics software that helps communications service providers (CSPs) deliver better customer experiences and drive new revenue opportunities.
Using The Now Factory's software, CSPs can gain real-time insights into their customers by analyzing massive quantities of network and business data. With this type of insight they can provide an enhanced quality of service by better managing negative experiences and network outages.
The acquisition complements IBM's MobileFirst Analytics portfolio, which is designed to enhance the way organizations analyze mobile device usage to provide exceptional customer experiences.
"The Now Factory's innovative solutions are all about enabling quick insights for better business results in the highly competitive telecommunications landscape," says Tom Morrisroe, CEO of The Now Factory. "As part of IBM, we can now extend our technologies to a broader range of clients to help them uncover new, untapped growth opportunities, and achieve tangible business value from big data and analytics".
In addition to its ability to detect and resolve issues, The Now Factory's software helps CSPs better understand how a subscriber interacts with cloud-based services, such as mobile applications. For example, a CSP can use The Now Factory's software to investigate customer usage of 3G and 4G LTE data services and identify high volume pre-paid subscribers. This can result in a targeted campaign to convert high volume pre-paid subscribers into post-paid accounts.
"Today's announcement is part of IBM's strategy to continually establish leadership in the era of big data and capitalize on the opportunity to analyze data in real time," says Bob Picciano, General Manager, Information Management at the IBM Software Group. "The Now Factory's software enhances IBM's Big Data and Analytics portfolio by improving the speed, development and implementation of big data solutions, and gives communications service providers the ability to better service their customers".
IBM is keen to to grow its presence in the area of big data, something it expects to account for $20 billion of its revenue by 2015.
Image credit: David Gaylor/Shutterstock