Dundas Dashboard combines big data and mobile access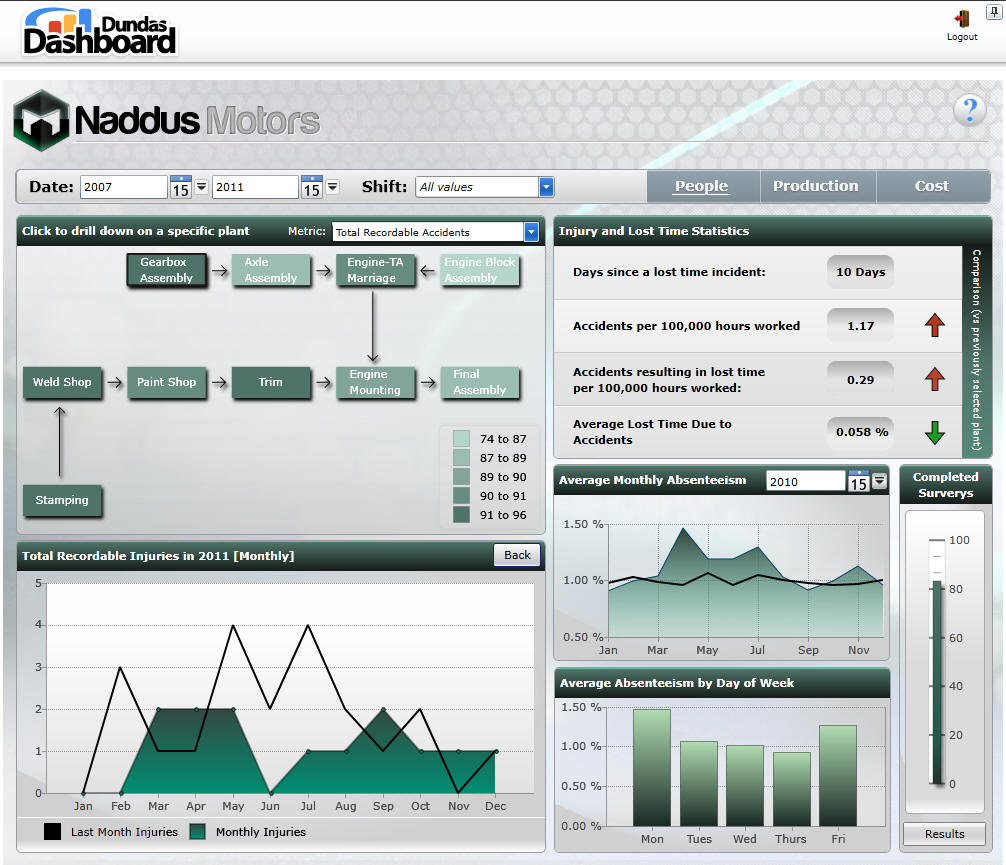 Canadian company Dundas Data Visualization has released a new version of its data dashboard software. Designed to enable rapid deployment of custom, interactive displays, Dundas Dashboard helps businesses to analyze and visualize data from across the enterprise in order to maximize the return on their data investment.
Dundas Dashboard 5.0 adds several improvements including advanced usage tracking so that you can measure the effectiveness of your investment, added support for big data tools like Amazon Redshift, Apache Hive and Microsoft PDW, along with a new HTML5 mobile interface.
"Constant innovation is a founding principle of Dundas, and this is reflected in our software," says Mariana Stoica-Constantin, VP of Research and Development at Dundas. "Customer feedback and new technologies drive many of our innovations. Version 5.0 and Big Data support is just the latest example. We are committed to providing tools and services that help organizations make better decisions from their data, whether that data comes from an OLAP cube, relational database, or Hadoop cluster".
The software also offers scheduled reporting, fast access to data giving the ability to swap between metrics with a single click and the ability to add interactive tiles to a mobile home screen.
Dundas will be hosting a live webinar demonstrating Dashboard Version 5.0 on October 16 at 1pm EST. Or you can download a 45-day free trial of the software from the company's website.