Yorba updates Shotwell and Geary -- essential Linux programs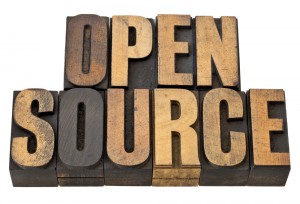 Linux offers much quality software. From Gimp, for photo and image manipulation, to Rhythmbox, for music, a user can easily achieve a positive software experience. However, once a program becomes largely adopted, it can get stale -- developers may rest on their laurels.
When developer Yorba came on the scene in 2009 with the popular Shotwell (photo management) and Geary (email client), it was a breath of fresh air. Not only are the programs functional, they are attractive and receive steady updates. Yesterday, Geary announced updates to both of these programs.
Shotwell has been updated to version 0.15 and the company lists the following updates:
Copy and paste color adjustments between photos
Highlights detail adjustment
YouTube plugin now uses OAuth / OpenID
Videos in Missing Files now re-import properly
Improvements when thumbnailing videos
Numerous bug fixes
Geary has been updated to version 0.4 and the company lists the following updates:
Per-account full text search
Automatic save to draft
Refreshed user interface
Per-folder unread email count
Experimental support for Outlook.com
Enhanced "show external images" preference
Find bar for locating text within a conversation (Ctrl+F)
Improved handling of attachments
Malicious link checker
Passwords stored with libsecret instead of GNOME Keyring
Hundreds of bugs fixed and small improvements
Don't let the low version numbers fool you -- these are wonderful programs; stable and reliable. I personally use both of them regularly. In other words, I trust my email and family photo management to Yorba's programs -- both of those things are extremely important to me.
Ubuntu users can easily add the Yorba PPA to install the latest versions. Users of other distributions can install with the appropriate tarball for Shotwell or Geary. However, it would be easier to simply wait for the update to hit your distro's repositories.
Image Credit: marekuliasz / Shutterstock