Should webmail providers recycle unused addresses?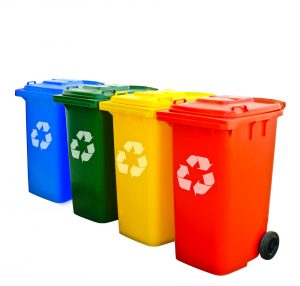 When Yahoo announced plans to recycle inactive email addresses, concerns were raised about the possibility of the new address owner getting emails intended for the previous occupant. It turned out to be a valid fear as my own experience shows.
But Yahoo is not alone in recycling email addresses. According to a report from PC World, Microsoft is quietly doing the exact same thing with Outlook.com email accounts. A spokesman for the software giant told Webwereld, a Dutch IDG publication, "the email account is automatically queued for deletion from our servers. Then, after a total of 360 days, the email account name is made available again".
I asked Microsoft for a comment on the claims and was told simply "At this time, we have nothing more to share beyond what's in the Microsoft Services Agreement".
Google doesn't reuse email addresses in this way, although that's not to say it won't do so in the future. It's likely sitting on a very large pile of deactivated accounts.
But should companies be able to recycle addresses? It's certainly a topic for debate. On one hand there's the legitimate privacy concern, but then there are only a finite number of decent email addresses to go around. It's frustrating enough having to accept an email address like yourname3256@yahoo.com, (or something crazy like mrvampirebadger@yahoo.com) but even worse when yourname@yahoo.com is sitting around unused and available.
It's important to remember too, that Yahoo Mail, Outlook.com and Gmail are all entirely free services (albeit ad-supported ones). When we sign up for a mail account should we reasonably expect to own an address forever and a day, even after death or when we haven't logged into the account or sent a message from it in a year or so?
I'll admit I've signed up for additional Gmail accounts in the past to use for specific projects, but which I don't now need or use. I probably have a couple of addresses I don't even remember signing up for. I'm more than happy for those to go to new homes (and indeed will track them down and delete them later).
Maybe the solution to the problem is to offer people a chance to pay a small fee to secure their choice of address for "life". Or make the recycling of an address opt-in or opt-out (you express your preference at sign up).
What's your view on the subject?
Photo Credit: kongsky/Shutterstock