d7 is a powerful PC troubleshooting assistant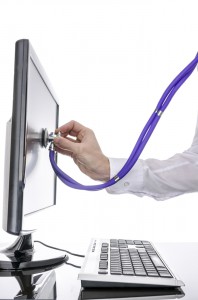 If you're always being asked to troubleshoot other people's PCs then you'll know that it can be, well, a very lengthy process. Just browsing various Control Panel and other applets to identify the problem can take quite some time, and that's before you begin downloading your favorite tools to try and deal with it.
There is an easier way, though, and it's called d7. The program doesn't claim to troubleshoot problems itself -- you'll still need plenty of Windows knowledge and experience -- but it does provide an array of powerful tools which will make your life considerably easier.
This all starts with d7′s opening System Info pane, where the program displays useful details on this PC: Windows version, RAM (used and free), IP address (local and on the internet), security software and more. Potential problems -- errors in the Event Log, say -- are highlighted in red, and a click opens another window with more information.
If this reveals something interesting then you'll probably want to launch one of the standard Windows maintenance apps, and d7′s menus provide links to most of them: Task Manager, Regedit, Task Scheduler, MSConfig, System File Checker, "Uninstall Programs", "IPCONFIG /all" and so on.
D7 includes plenty of tools to help you explore the system further. There are modules to produce detailed reports on your system, run key maintenance tasks, try various browser tests (Flash, Java, SSL, PDF integration), back up your computer, repair aspects of Windows (reset Winsock, clear Print Spooler, rebuild icon cache, fix the Installer service, remove policies), apply useful Windows tweaks, and more.
What's more, many of these modules come tightly integrated with some of the best free troubleshooting tools around. The reports make good use of various NirSoft programs, for example, automatically downloading and launching them as required. While the Malware Removal feature can use software from Malwarebytes, Bitdefender, Avast, Kaspersky and many others to help clean up your PC.
If this isn't enough, the Tools menu makes it easy to download and launch other programs. Run d7 on someone else's PC, and you might wish you had a copy of Process Explorer to hand. No problem: just click Tools > Process Explorer and d7 will download the latest version, unzip and launch it for you. There are other excellent troubleshooting tools on the list (Process Monitor, WhatIsHang, Debug View), and it's easy to add more of your own.
D7 isn't just about providing simple shortcuts to other tools, though -- there's plenty of thought and power here. Click Windows > Internet > Internet Explorer, say, and d7 will first ask whether you want to launch IE with its addons disabled. And if you say yes, but it still doesn't work, that's not a problem. D7 provides its own internal web browser with further options to help you proceed (you can check your HOSTS file, clear proxy settings, release and renew your IP address, apply assorted Windows repairs, and more).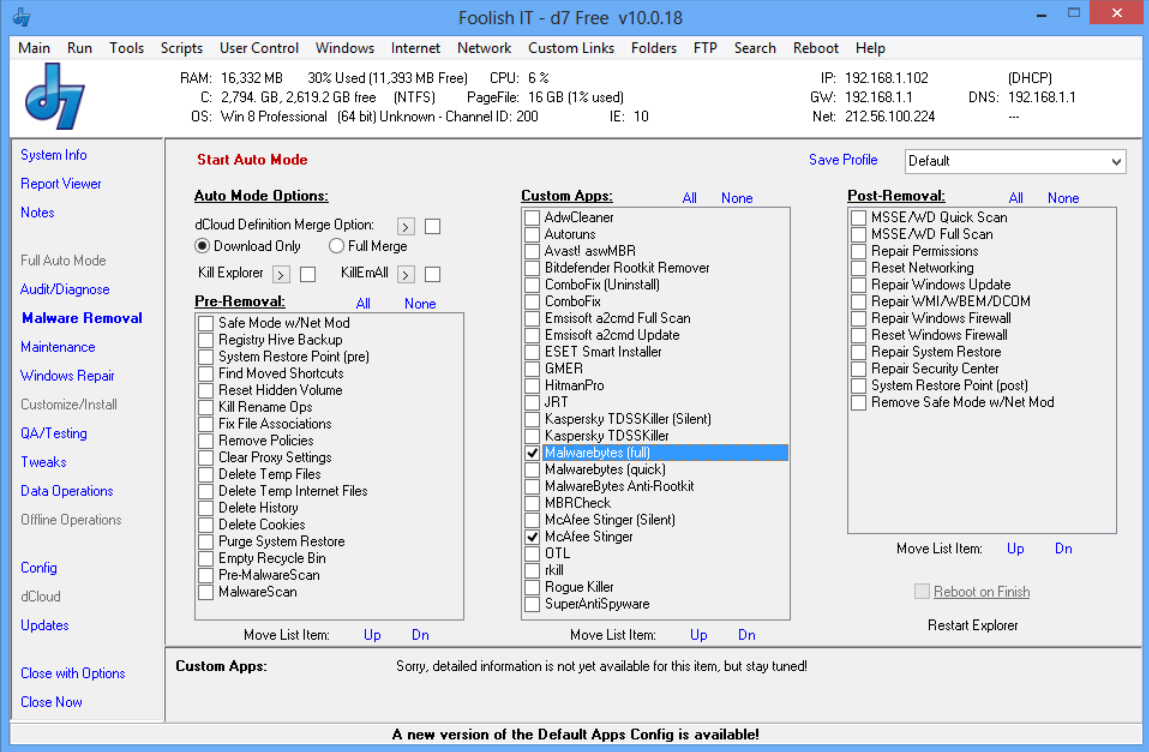 There are also a few problems here. The interface is a little basic, and didn't always work as we'd expect. Some of these fixes can be risky, too, as even d7′s developer points out: "THIS TOOL IS INTENDED FOR EXPERIENCED PC TECHNICIANS ONLY, NOT FOR "END USERS". This tool can be very dangerous and destructive if you don't know how to use it properly, or are inexperienced in malware removal techniques.
But if you really do know what you're doing then there's a lot of really essential functionality here. Go take a look.
Photo Credit: Gajus/Shutterstock