Fujitsu unveils new touch line of Lifebooks, Stylistics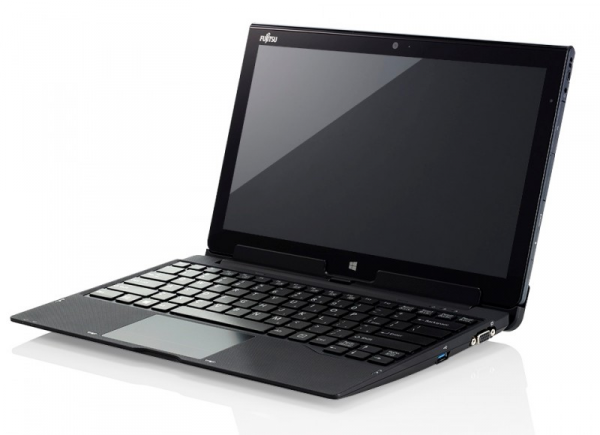 An ever-increasing number of notebook and desktop computers are moving to a touch platform thanks to users becoming accustomed to the interface via smartphones and tablets, not to mention Microsoft's push of Windows 8 and its Start screen. Now Fujitsu is unveiling its new entries into the field.
In today's announcement the hardware maker unveiled a total of five new products -- three from its Lifebook line and another two for Stylistic customers. The lineup is considered business-class and Fujitsu hopes to have something that will appeal to most situations.
"To reiterate and even strengthen the transformative power of technology, Fujitsu has matched the needs of particular types of work roles with specific devices to optimize customer benefits", the company explains.
Included in the announcement is the Lifebook U904, which Fujitsu claims is the thinnest Ultrabook in the 14-inch class at only 0.61 inches and 3.5 pounds. It has a 3200x1800 display, built-in security features and a backlit keyboard. There is also a 13.3-inch model with a 2560x1440 screen and a bit of weight savings, at 3.3 pounds.
Rounding out the Lifebook line is the T734, the smallest of the three, with a 12.5-inch bi-directional rotatable display including pen and finger input.
The Stylistic Q704 is a 12.5-inch (1920x1080) semi-ruggedized hybrid tablet PC with a 4th generation Intel Core i7 vPro processor, and NFC. It's available with a smart card shell, optional cradle, keyboard docking station and dockable keyboard cover. The Stylistic Q584, a semi-ruggedized 10.1-inch tablet PC with a 2560x1600 screen and NFC. All of these devices will come with Windows 8.1.
"Fujitsu's 'all new in Touch' portfolio is designed to empower people to achieve their full potential, often in ways they haven't yet thought of, but without compromising on features that enterprises demand. That's why Fujitsu has developed a broad portfolio of business-class notebooks and tablet PCs to enable businesses and users to address a variety of technology needs promoting efficient and effective work styles and responding to market demands", states Bill King, Executive Vice President of Platform Products for Fujitsu America.
More complete specs for these new products have not yet been released, but the entire lineup will be available shortly, with a goal of mid-October. Prices, also, have not yet been revealed.