Google Slides gains widescreen presentations and editable slides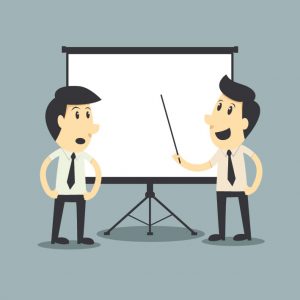 Presentations are loved and loathed in just about equal measure. A great presentation helps to drive a message home; a bad one makes a meeting drag on forever. PowerPoint may be the king of presentations, but the online office tools that are available in Google Drive also have a good following. Now Google has recognized the fact that monitors are almost universally widescreen these days, adding the ability to create widescreen format slides in presentations.
The change in aspect ratio may seem like a minor feature, but it is immensely useful. Be gone foul borders! Presentations can now make use of every pixel of your display, or give a full cinema experience when projected to a larger audience. Widescreen slides have not just been introduced, they have been made the default setting -- and there are 16:9 and 16:10 formats to choose from.
This is not the only change that has been introduced. Google now also allows you to edit the theme of a series of slides. By making a change to the master slide, it is now possible to very quickly apply presentation-wide settings in just a few clicks -- great if you need to change something and don't fancy the idea of working through each slide individually. The slides layouts contained within a theme can be customized as well.
If you've created a custom theme that you're particularly proud of, share it on Google+ using the hashtag #mygoogleslides and you could find that it gets featured on the Google Drive page.
Are you a fan of Google Drive's tools? Are they reaching the point that they can be used as replacements for the likes of Office?
Image Credit: Tomnamon / Shutterstock