FXiTe: a powerful Notepad replacement with PDF export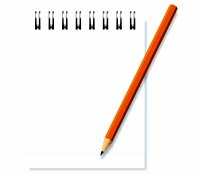 If Windows Notepad is too underpowered for your plain text editing needs, then the open source FXiTe could be an interesting alternative. It's targeted at developers, but don't let that put you off: there's plenty here for regular users, too.
This starts with its extreme ease of use. The program is compact (a 1.29MB download), and portable, you can just unzip and go. The interface looks a little odd -- the toolbar has colored buttons, rather than icons -- but there's nothing too complicated, and you'll be creating and editing plain text files without any problems at all.
It doesn't take long to notice FXiTe's advantages, though. Like the tabbed interface, which makes it easy to open multiple files and switch between them. Or the way you can select a block of text, then drag and drop it elsewhere. The Zoom option is particularly useful with lengthy documents: zooming out shrinks the font size down, and makes it much easier to scroll straight to the section you need (or drag and drop text there).
A useful split view tool gives you two independent windows for the same file. The Find and Replace tools support regular expressions. And when you're happy, the finished document can be exported in PDF without any hassle.
Software developers are the target audience, and so of course there's plenty more for them: built-in syntax highlighting for 40+ languages, macro recording and playback, easy integration of external tools, a message window to display the output of those tools (compiler error messages and so on), even an embedded Lua scripting engine.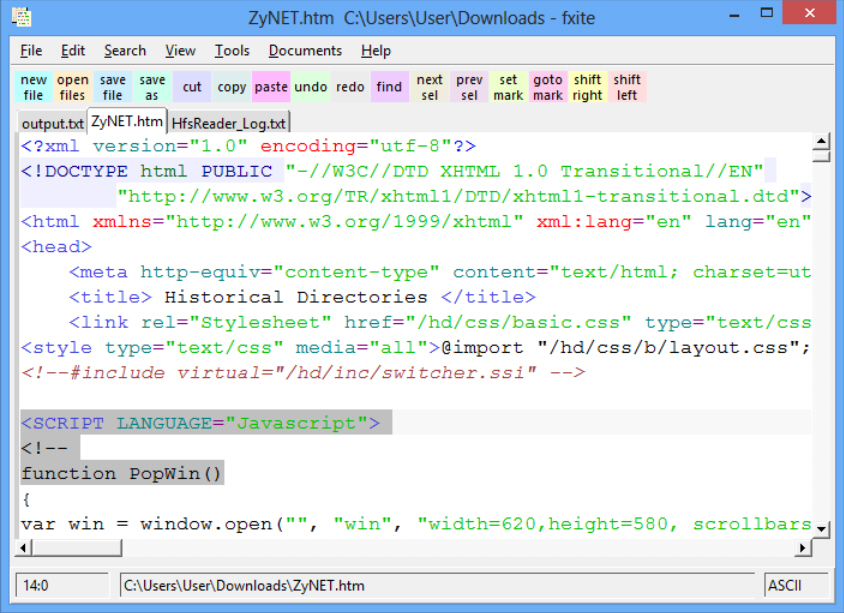 FXiTe remains very accessible to most levels of user, though, and just about everyone will benefit from the comprehensive Settings dialog. You can define the look of the program, tweak the toolbar, customize hotkeys, set your preferred text font, and modify editing behavior. There are useful extra features, too, like the ability to back up your current files on a regular basis (Edit > Preferences > General > "Backup files every x seconds").
It's not all good news. There's no integrated Print option, oddly. We found the program crashed when we tried to load one particular HTML test file (although it was fine with others). And FXiTe doesn't have the raw power of some Notepad replacements, either: you can't sort lines, case manipulation options are relatively limited, there's no support for multiple clipboards, you can't run a search and replace across multiple files, and so on.
FXiTe remains a likeable editor, though, for most levels of user, and if you're unhappy with your current Notepad (or replacement) then we'd give it a try.