Rainmeter 3 debuts high quality text rendering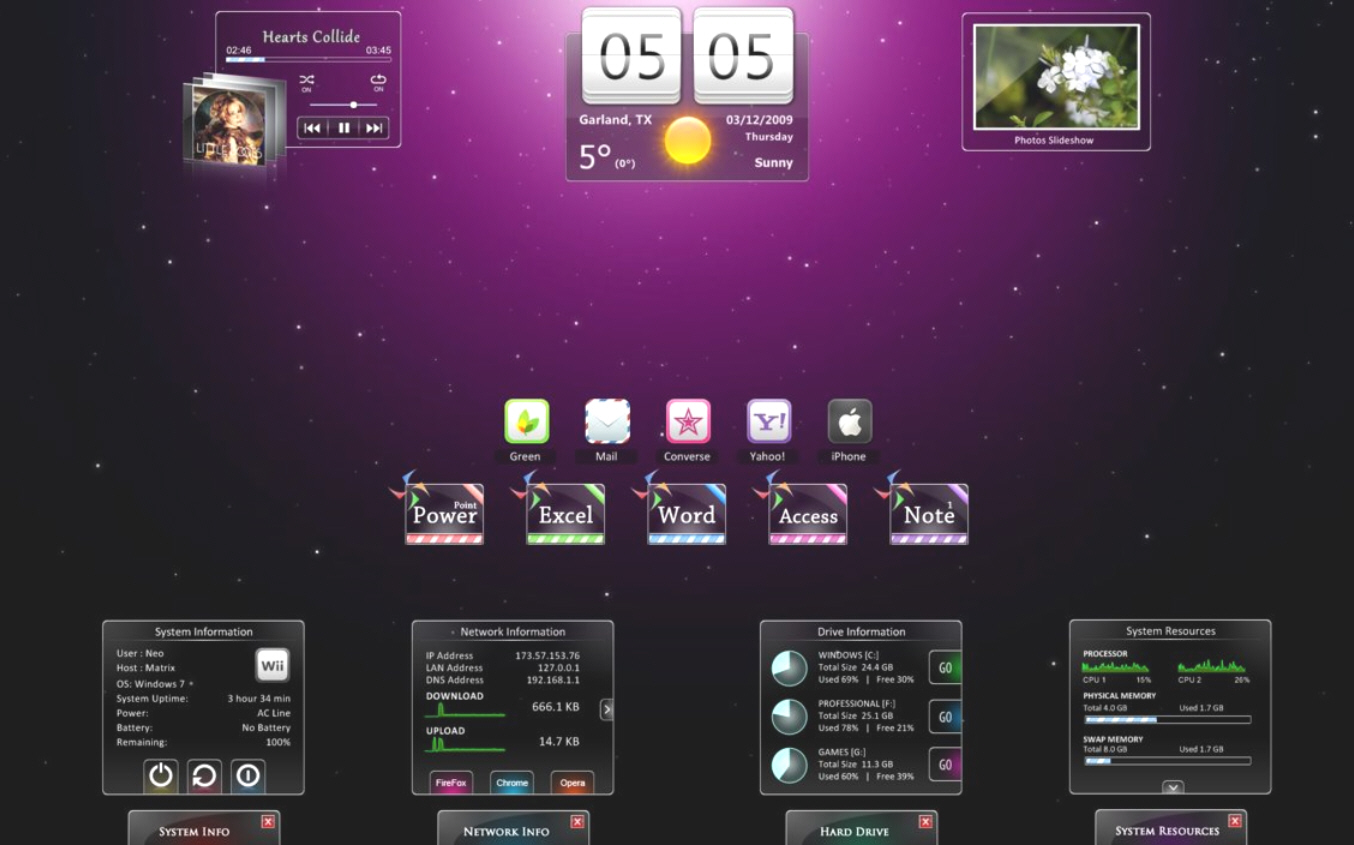 Popular desktop customization tool Rainmeter has today been updated to version 3.0.
The big story comes in the new build's use of the Direct2D rendering engine when available, which means anyone using Rainmeter on Windows 8 (or a fully updated Windows 7 system) should see much improved text quality.
Older skins may have some compatibility issues, but you can selectively disable Direct2D use via the skin context menu's UseD2D option. The Manage > Settings dialog now includes a UseD2D option which turns Direct2D use on or off globally. And if you're on XP or Vista and can't use Direct2D anyway, no problem -- Rainmeter 3.0 will fall back to GDI+ and everything will work exactly as it did.
A range of developer-oriented improvements includes support for dynamic variables with WebParser, making it much easier to create rich, interactive skins without using frequent !Refreshes (the Change Announcements forum has more).
A new OnWakeAction option allows skins to execute (something) when Windows returns from a sleep or hibernate state.
There's also Unicode support for Lua scripts; improved performance when using the !SetWallpaper bang with larger images; About > Log enhancements to more accurately report the source of errors, and more (check the Release Notes for the full picture).
Rainmeter 3.0 may not bring many immediate changes to end users, then, but the extra help for developers means we should be seeing better and more interesting skins very soon. Be prepared: download the new release immediately.