City National Bank adopts Surface Pro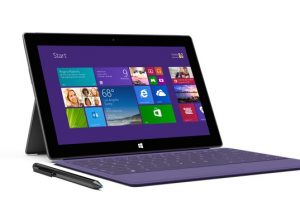 If you missed out on the Black Friday Surface deals, you may still have a chance to get your hands on one, provided to you free of charge. That is, if you happen to be an employee at City National Bank.
City National Bank is a private and business financial institution based in Los Angeles, California. "We looked at multiple options out there, and as soon as we saw the Surface device, we recognized right away that this was a unique device that really fit the bill for what we are looking for", says City National Bank's Senior Vice President of Business and Technology Services Jim Ellaboudy.
The bank wanted to provide its employees with one computer that could be used both in the office and on the road, and the tablet feature was an added bonus. Thanks to the necessary software needed in business, Windows is required -- eliminating such options as an iPad with keyboard case.
Microsoft claims it is seeing great momentum in Surface adoption by customers in the financial sector. "Surface is perfect for these scenarios since it allows business customers to have a great laptop replacement for desktop productivity and tablet to deliver the highest levels of customer service", the Surface team tells us.