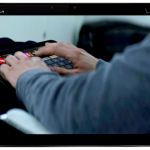 Motorola Mobility on Wednesday announced its popular Xoom Wi-Fi tablets will be the first of the company's Android-powered devices to receive the upgrade to Android 4.0 (Ice Cream Sandwich,) beginning immediately.
Xoom was actually the first major tablet to be released running Android 3.1 (Honeycomb), the somewhat ill-conceived "tablet only" version of Android. With today's rollout of the Ice Cream Sandwich upgrade, it becomes the first Honeycomb tablet to receive the operating system upgrade.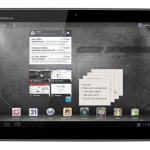 I wouldn't, and I'm probably wasting time bothering to ask. Many of you won't either. But, please, do tell. Your reasons why or why not are valuable, and you can offer them up in comments.
Droid XYBOARD replaces the XOOM, and it's unclear whether the predecessor's brand disappears (I assume not) or if XYBOARD is a Verizon-exclusive brand like Droid (I assume yes). Whichever, the new tablet is all about rebranding, rather than being a worthy successor to XOOM. By the specs, there nary is anything to tell the tablets apart -- other than price, a little Battlestar Galactica-like trim to the corners and introduction of a smaller model. Now there's an 8.2-inch Moto tablet to compliment the 10.1-incher.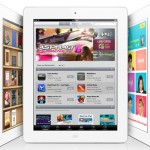 All signs point to an iPad Christmas, for many people this year. But it's a pricey gift, starting at $499, and Apple isn't giving much away. Over the past 24 hours, I stumbled onto some unexpected Android alternatives that will put more than just a shiny new tablet under the Christmas tree.
Simply put: If you're looking for a tablet but need to accessorize, iPad 2 will tighten your gifting budget. Meanwhile, competitors serve up some sweet deals that will let you give more for about the same price, or even less. If you think nothing compares to iPad 2, you're wrong.