Up Close: Logitech's new diNovo Mini keyboard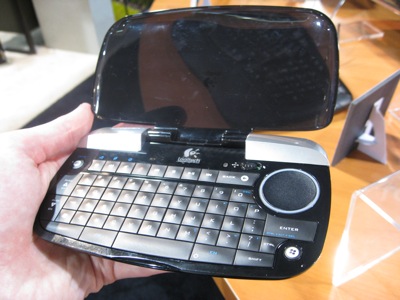 Logitech has the answer for those computer users with a media center PC in their living room that want to avoid keeping a big keyboard on their coffee table. The company's new diNovo Mini keyboard, introduced at CES, is about the size of a cell phone and includes a trackpad for moving the mouse that detects taps for clicking.
The design is fairly solid if not a bit plasticky, and its clamshell-like design protects the diNovo Mini from spilled drinks and being dropped on the floor. But the unique keyboard won't come cheap, with retail availability slated for February at $149 USD.
<!image id=1273>
<!image id=1275>