Blu-ray gets more high-end consoles

Today at the Custom Electronic Design & Installation Association (CEDIA) expo in Denver, Colorado, The Blu-ray player market got bigger by a fraction as Sony and Pioneer debuted new hardware.
Sony introduced its BDV-IT1000ES and BDV-IS1000, single-disc "theater-in-a-box" systems that feature Sony's S-AIR wireless 5.1 channel audio, and up to 1080p video quality.
The systems include two HDMI inputs, a "Digital Media Port" which can act as an iPod or Network Walkman cradle, a USB port for flash storage, Sony's trademark XMB interface, support for BD-Live (with a firmware update scheduled for the fall), and support for a host of audio codecs including Dolby TrueHD and Digital Plus, as well as DTS-HD Master Audio and High Resolution Audio.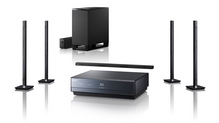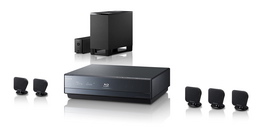 Shipping in October, Sony's packages will retail for $1,999 and $1,000 depending on the included speakers; the IT1000ES package includes a 200W subwoofer and 7 100W per channel speakers, while the IS1000 features 5 mini speakers that have "no problem delivering the full power of traditional home theater products."
Meanwhile, Pioneer launched its latest flagship Blu-ray player, the Elite BDP-09FD, to coincide with the upcoming second generation of its Kuro television line.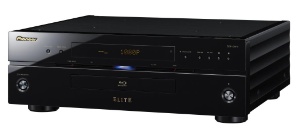 The Elite uses the Marvell QDEQ 16-bit video processor, and a decoder jointly developed by Pioneer and Japanese semiconductor and microcontroller company Renesas Technology. It will also offer BD-Live straight out of the box, offer 1080p 24 fps DVD upconversion, support for Dolby TrueHD and DTS-HD Master Audio, and an analog audio board with Wolfson WM8740 stereo digital-to-analog convertors (DACs) for each individual channel.
Pioneer's Elite system will begin shipping before the end of 2008 with the suggested retail price of $2,199.