Nokia to shut down Ovi Files 'digital locker' service on October 1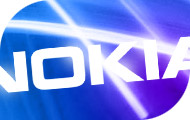 Nokia's cloud-based "digital locker" service Ovi Files will be shut down on October first, Nokia is warning users. The service was used for making files remotely accessible through a mobile device's browser.
Nokia added Files to the suite of Ovi services <!article id="1215456779">in 2008 after it acquired digital locker startup Avevenu. When we tested the service back in 2008, Nokia said it planned to make Files a premium service, but it was ultimately made free in 2009. Files was significant because it was the first service in Nokia's Ovi suite that utilized the Nokia account ID.
Because Files was a simple "mirror" service (i.e. files weren't re-located to the cloud, but instead just copied there) the discontinuation of the service will not affect users' files.
"You will still be able to share content between your phone and PC using another Nokia product, Nokia Ovi Suite," Nokia said to users today. "With Nokia Ovi Suite installed on your PC, you can do the following: sync your contacts and messages; transfer videos, photos, and music; back up your Nokia and update your device software. Please note that this is not a direct substitute for Ovi Files as Nokia Ovi Suite requires a wired connection between your PC and mobile device."