Online Armor 5: Still tough as nails but now prettier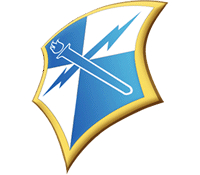 Security specialist Emsisoft has released Online Armor 5.0, the latest version of their do-everything firewall package. If you've tried the program before then the most immediately obvious change will be its revamped interface, which makes it easier to locate the features you need and to understand the various alerts that you'll see.
Online Armor has now also extended its program trust level settings, which allow it to define exactly how much access your installed applications have to key files, folders and Registry keys.
A new Guard module looks out for common malware tricks, like double extensions (file.txt.exe), Unicode paths (characters that appear similar) or items that have the names of common system files but are stored in the wrong folder.
Emsisoft says there are over 400 improvements elsewhere, scattered throughout the package. And this all builds on what was already a very powerful security tool, which included a versatile rules-based firewall, behavior monitoring of your system processes, script blocking and more.
As with previous versions, Online Armor 5.0 is available in three flavors. Online Armor Free offers basic protection only. Online Armor Premium ($40) adds file and Registry protection, DNS spoof detection, phishing filter and other browsing tools. And Online Armor ++ ($60) extends the Premium edition with antivirus protection and a rootkit detector.
All three editions may be installed via the same download (just choose the one you need during setup), and Online Armor 5.0 is available now.
Get more great applications news like this at Software Crew.