Foxit PDF Reader 5 better fits with Office 2010 and Windows 7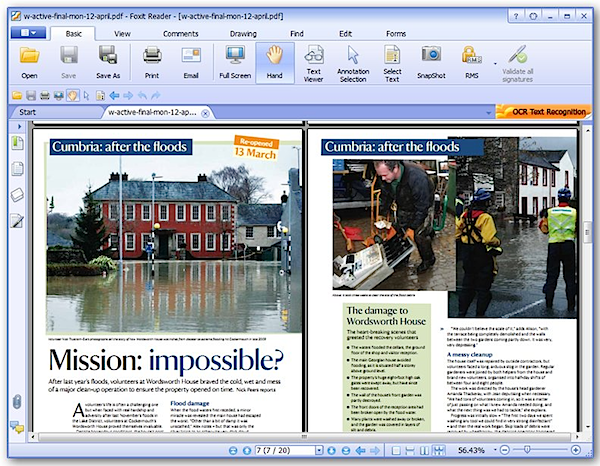 Foxit Software has released version 5 of its popular, lightweight PDF viewer, Foxit Reader. Version 5.0 now boasts XFA electronic form-filling capability, the ability to fit a document to the width of the page and split the screen into two or four panes, and a redesigned interface that includes an option to mimic the ribbon used in Office and Windows 7.
Other highlights include the ability to view thumbnail previews of PDFs in Internet Explorer and previews of PDF file attachments in Microsoft Outlook. Foxit Reader 5.0 also includes additional customization tools, including the ability to skin the application, plus an enhanced search tool.
Foxit Reader 5.0's new ribbon-like interface is disabled by default -- users can enable it by opening the program, choosing Tools > Customize Toolbars, then ticking "Use Tabbed Toolbar mode after restarting" before clicking OK twice and restarting the program.
The program also supports additional security measures, such as the ability to open documents in Foxit PhantomPDF that have been protected by Microsoft Active Directory Rights Management Service, helping companies meet compliance requirements.
Foxit Reader 5.0 is a freeware download for PCs running Windows XP, Vista or 7.