We wanted to give you a free HP TouchPad...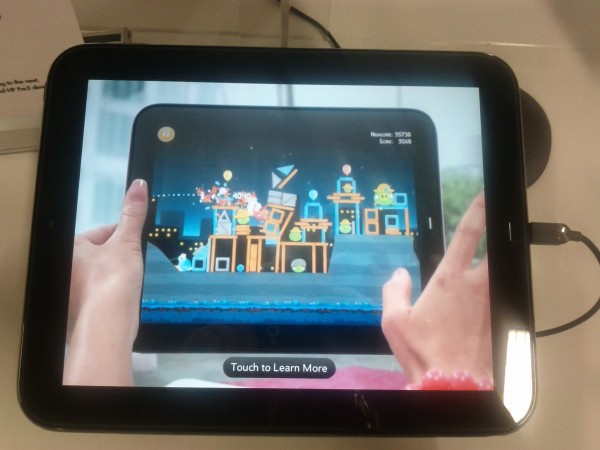 Like many of you, we spent hours slogging through HP's overwhelmed order system to get 2 TouchPads. They're giveaways for lucky readers, in appreciation for your loyalty. We really should do more of this.
But HP took more orders than it could fill from its stock of leftover TouchPads -- the product line killed just six weeks after retail sales started. We figured that was the end of our order, but then HP decided to produce one last batch of TouchPads, increasing the likelihood we might still get our two, for you.
Today, we got an email from HP informing us that our order might be fulfilled, but we'll have to wait for it. The message:
"HP Small and Medium Business Customer,
Thank you for your interest in webOS and the HP TouchPad – the response to our price reduction has been overwhelming – both in terms of volume and in the energy and enthusiasm it has generated in our customers.
It has taken us longer than anticipated to work through the high volume of orders that were received. We apologize for any uncertainty this caused, but we are now in a position to understand our ability to fulfill your order.
Your order will be fulfilled at the discounted price. However, we do not have enough stock to satisfy your order at this time. It will take 6-8 weeks to build enough HP TouchPads to meet our current commitments, during which time your order will then ship from this stock with free ground shipping. You will receive a shipping notification with tracking number once your order has shipped. We apologize that these timelines are longer than indicated on the website at time of purchase.
At the significantly reduced price, the HP TouchPad does not qualify for our standard 30 day return policy and is not returnable.
If this delay is not acceptable, please send an email to TouchPadCancel@hp.com with your instructions for cancellation within a week. Be sure to include your HP order number and the name and ship-to address on the order. Also please indicate clearly if this is the only order requiring cancellation or if you wish all orders in your name to be canceled. You will receive an automated cancel notification when your order cancellation request has been processed. Please be aware, however, that cancellations cannot be reversed, and our US SMB store has sold out of HP TouchPad and will not make any further available for sale.
We are pleased that we will be able to fulfill your order and look forward to you joining the exciting community of webOS!
Sincerely,
Your HP Small and Medium Business Team
www.hp.com/go/touchpadFAQ"
Are you still waiting on TouchPad? Will you keep or cancel or your order?