Samsung loses to Apple in the Netherlands, avoids knock-out in Australia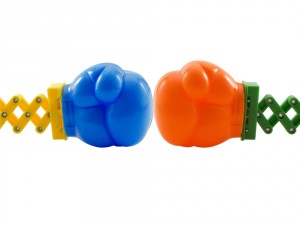 It's a rare occurrence these days: neither Apple nor Samsung can claim victory in their ongoing legal battle, as courts in two separate countries pushed back on their efforts to bury each other in injunction hell.
Samsung was denied an injunction against Apple products in the Netherlands, while a court in Australia refused to issue an injunction preventing Samsung from releasing any future tablet devices before the current infringement case goes to court there.
Apple already has an injunction in the Netherlands which prevents Samsung from selling its line of Galaxy S smartphones there. In an attempt to retaliate, the Korean company asked for an injunction on Apple products over claims that those products infringe on Samsung's patents for 3G technology.
The court dismissed those claims, saying Samsung's patent claims could be licensed in "fair, reasonable, and non-discriminatory" terms, or FRAND, as they are part of an "essential" standard. FRAND was set up by standards bodies to prevent abuse of intellectual property that is included within a certain standard.
As a result of this ruling, Samsung's efforts in Italy and France to block the iPhone 4S from sale may now be in jeopardy. Apple lawyers will likely use the judge's argument over FRAND to fight any injunction there.
Apple found itself on the losing end of the legal battle in Australia, where a judge denied the Cupertino, Calif. company's request for an injunction covering any future Samsung tablets until Apple's current claims are ruled on at a full trial, which will not occur until next year at the earliest.
Judge Annabelle Bennett also refused to allow Apple to view advanced copies of Samsung products, which the company had asked for in tandem with the injunction request. Apple won an injunction against the Galaxy Tab 10.1 on Thursday.
Bennett said that Samsung would likely pre-announce any of its products, and that should give Apple enough time to file requests with the court for injunctive relief.
Photo Credit: bhathaway/Shutterstock