Google wants you to mobilize your site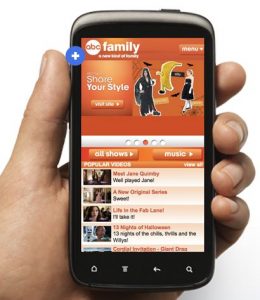 Let's face it: these days, a lot of us are accessing the Internet via smartphones, tablets, and other portable devices. It makes good sense that website owners respond to this trend, and ensure their sites play nice with mobile browsers.
Google knows this, and is launching a new initiative called "Go Mo", aimed at assisting developers in optimizing their content for mobile devices. The Mountain View, Calif. company has included site testing tools, best practices for creating mobile sites, and information to assist companies in locating qualified mobile web site designers.
"Millions more people are using mobile devices to get online every day", the front page of the site reads. "Does your business have a mobile-friendly site? If not—or if you're not sure—you've come to the right place to get started".
Google says that by 2013, more people will use mobile devices than PCs in order to get online. By 2015, there will be one mobile device for every person on earth -- all 7 billion plus of us. The search giant cites its own research claiming 95 percent of smartphone users have searched on their devices for local information, with 61 percent of those calling the business, and 59 percent visiting that business.
The 'GoMoMeter' allows the website owner to enter his or her site to be analyzed for mobile compatibility. We attempted to load BetaNews, however it didn't work. That could be due to the fact that the GoMo Initiative hasn't been officially announced yet and the site may not be fully operational.
Google even goes further and provides advertising agencies with a best practices guide to sell the idea of mobile to their clients. Called the GoMo Playbook, the document guides agencies in answering their client's questions about mobile as well as how to build an effective mobile site itself.