Windows Phone 7 needs a Christmas miracle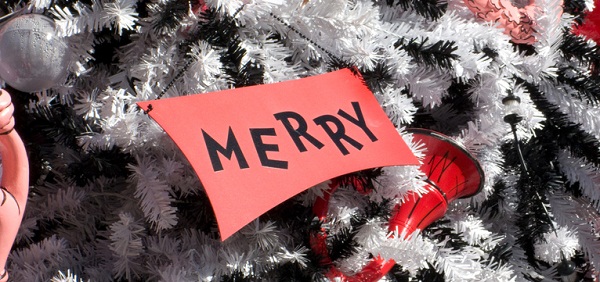 I've got a soft spot for Windows Phone. The operating system is classy, vibrant, intuitive and refreshing -- the latter particularly compared to Android and iOS. Windows Phone also is a bleeding failure, as I predicted it would be in February 2010 -- when calling the platform a "lost cause". I grudgingly admit to being right. Ah hum. Only Nokia can save Windows Phone now. They swim for land or drown together.
Yesterday, Nielsen released US smartphone operating system share at end of third quarter. For Android and iOS: 42.8 percent and 28.3 percent, respectively. Windows Phone: 1.2 percent, which is less than Symbian (1.7 percent) -- the operating system WP will replace on Nokia handsets, which have far less visibility than does WP7 in the United States; that's sadist commentary of all. Windows Mobile share is 6.1 percent, and that's a good place for Microsoft to really target. Imagine if all those customers could convert to smartphones running the newer software.
Maybe the holidays will be good to Microsoft, which needs a little Christmas miracle to lift Windows Phone 7 from last place. The share numbers explain why Microsoft has invested so much to churn up buzz, such as erecting a six-story Windows Phone in a New York City park or touring the country showing off WP 7.5 handsets over cocktails. The advertising looks pretty good, but Microsoft needs more of it. As BetaNews reader Robert Johnson explained two days ago, "Microsoft is in trouble", because of negative perceptions or little to no visibility against Apple and Google.
The reasons I stated 21 months ago for Windows Phone's problems are little different today. Briefly recapping and expanding #2 and adding #5:
1. There is no Windows monopoly leverage to jumpstart the platform. The opposite is true. Android and iOS leverage against Microsoft's mobile OS. They're anti-Windows monopolies, with beaucoup developers, hundreds of thousands of applications, thousands of third-party distribution partners (including major carriers globally) and a hugely expanding base platform.
On the last point: Forty-four percent of US cellular subscribers have smartphones -- that's up 5 points in three months, says Nielsen. IDC predicts that global smartphone shipments will reach 1 billion units by 2015, which is larger than the current PC install base and about three times annual shipments. Good for Microsoft: That's a big pie. The bad news, at least in the United States: Androids and iPhone already have 71 percent subscriber share.
2. Windows Phone 7 doesn't have enough developer momentum. But it's better, with something like 40,000 applications available. No platform succeeds without apps. WP7 doesn't need numbers just more of the right apps.
3. Android adoption -- by manufacturers and mobile users -- is too great. You need look no further than Verizon here in the United States. The nation's largest carrier is pushing 4G LTE like the Mayan predictions are right and the world ends four days before Christmas next year. "Get real 4G before it's too late!" Verizon sells eight LTE phones, all running Android, and forthcoming Galaxy Nexus will make nine.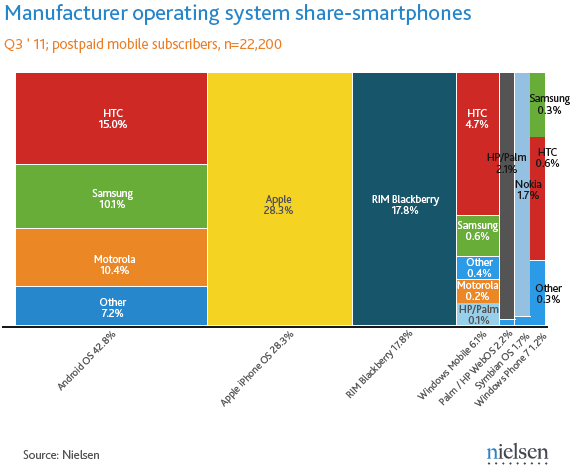 4. Microsoft doesn't have an end-to-end software plus hardware plus services platform. Stated differently there's no Windows Phone. But Microsoft could come close with Nokia, which has made Windows Phone its primary operating system. The first Nokia WP smartphones are shipping in major markets other than the United States. Nokia could save Windows Phone, if you believe IDC, which predicts about 20 percent market share by 2015 -- but Android more than twice that.
5. Windows Phone doesn't have global reach. While Nokia is beginning to broaden availability, WP is a long way from being available in as many geographies and from as many carriers as Androids and iPhone.
Sadly, these are pretty much the same reasons as I stated 21 months ago, just condensed from the originals. Sometimes, I really hate being right.
Still, there could be a Christmas miracle in Windows Phone's future, if you buy a handset. Will you?
Photo Credit: Joe Wilcox