Dell's evolution continues with acquisition of firewall company SonicWall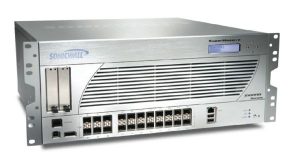 Dell announced on Tuesday that it will be acquiring firewall and network security management company SonicWall Inc. for an undisclosed sum. Analysts estimate the transaction to be valued at more than a billion dollars.
Dell, which led the consumer personal computer market in the late 90's and early 2000's, is repositioning itself as a systems and solutions provider for government and private enterprise. In February, the company unveiled new storage arrays, virtual network architecture framework, private cloud deployment services, and data warehousing appliances along with a message from founder, chairman, and CEO Michael Dell that Dell "isn't really a PC company."
The acquisition of SonicWall will expand Dell's portfolio of security solutions, which already includes SecureWorks IT security and KACE systems management and deployment, and will integrate SonicWall's network security and data protection solutions including its Unified Threat Management appliance, as well as its SuperMassive firewalls.
"This acquisition is the next step in Dell's strategy to expand its solutions capabilities for customers and simplify management of their IT infrastructure. This vision is a perfect match for SonicWALL that has delivered easy-to-use, high-performance network security solutions to SMB and enterprise organizations for over twenty years," a message to SonicWall's existent customers said on Tuesday.