SMB cloud adoption begins to acclerate, study finds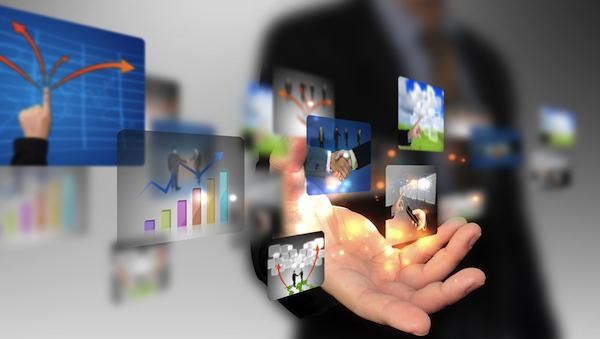 Small and medium sized business are quickly moving to the cloud to reduce IT costs, a new study shows. The number of cloud services is expected to double over the next five years, and the number of small business using at least one cloud service will triple during that same period.
Cloud computing offers small business the opportunity to access the computing power of much larger corporations at a fraction of the cost. In fact, the survey shows that half of all SMBs see the cloud as becoming more important to their business.
"The cloud levels the playing field for SMBs, helping them compete in today's quickly changing business environment, by spending less time and money on IT and more time focused on their most important priority —- growing their businesses", argues Microsoft operator channel vice president Marco Limena.
Microsoft commissioned the study of 3,000 small and medium sized businesses in 13 countries. The survey was conducted by Wayland, Mass.-based research firm Edge Strategies.
The most commonly used cloud services are email, instant messaging, voice communications, and backup. Edge also looked at SMB cloud plans over the next three years and the same cloud services also are in the IT plans of those embracing the cloud.
From this data, it certainly could be argued that SMBs seem to be quick to embrace the cloud in order to enhance communication. It makes sense: in small business, communication is key to ensure rapid growth.
The biggest motivators for migration to the cloud among SMBs is to save money (54 percent), followed by increases in productivity. Decision makers also mentioned flexibility as a fairly common response. Of those already using the cloud, 59 percent reported productivity increases as a result.
Such an increase in productivity is vital in an economy where revenues are hard to come by. Even in this environment, cloud-enabled SMBs are expected to do well. 63 percent report that they expect to increase sales within the next 12 to 18 months, with 58 percent believing the cloud makes them more competitive in the marketplace.
"Gone are the days of large enterprises holding the keys to enterprise-class IT and services", Limena says.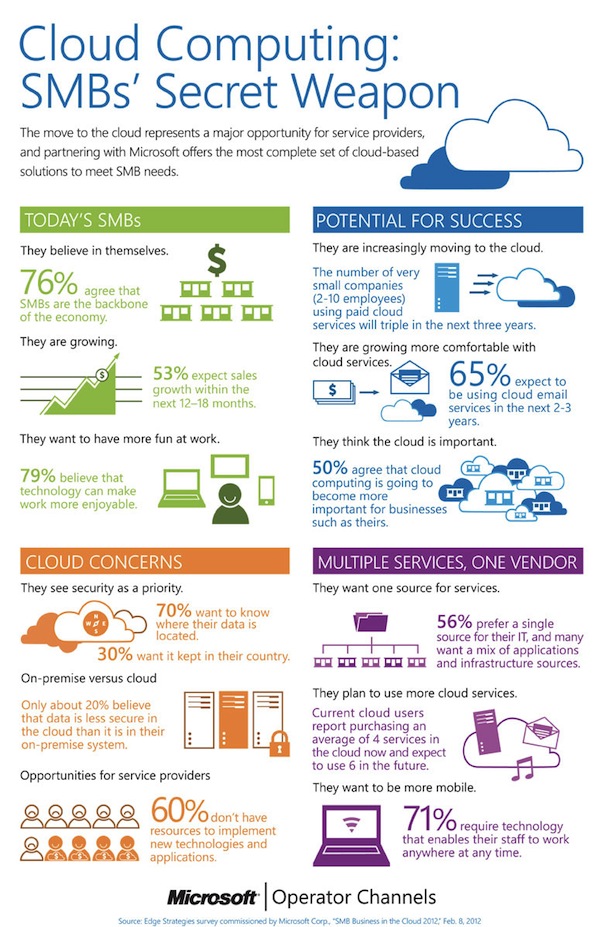 Photo Credit: nopporn/Shutterstock
Infograph: Microsoft