Dell acquires Wyse to grab leading role in virtualization and cloud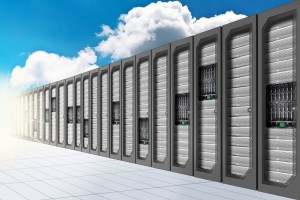 Dell on Monday announced it will be acquiring top thin client maker Wyse Technology for an undisclosed sum. The acquisition will help grow Dell's desktop virtualization portfolio and drive alternative compute models such as cloud client computing.
Now that the consumer PC market is no longer the growth vehicle it once was, Dell has been gradually shifting gears to focus on enterprise solutions.
Just three weeks ago, the company announced it had acquired firewall and network security company SonicWall to boost its threat management and data security offerings.
Wyse Technology completes the puzzle for Dell's desktop virtualization solutions. Dell already had datacenter hardware and some endpoint hardware, as well as hosting, management, design and implementation services. Wyse will add the infrastructure management, security, and cloud software (WDM, Trellia, TCX/VDA, ThinOS) to the mix, as well as some additional client hardware resources.
"The combination of Wyse and Dell provides us with tremendous growth opportunities for our core desktop virtualization business, helps us expand into new and fast-growing market segments including mobility and cloud computing, and provides us with reach and scale we did not previously have," said Tarkan Maner, president and CEO, Wyse Technology. "We believe that taking this step with Dell is a very natural progression for our business and offers our customers many great advantages not available to them today."
Dell believes desktop virtualization will open the door for server, storage, networking, and services opportunities, and the acquisition of Wyse will give the company a leading position in the "growing profit pool" there.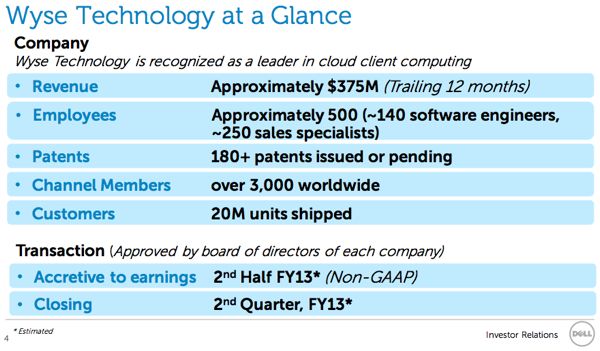 credit: fbmadeira/Shutterstock