Dell looks to the cloud to stay relevant in the enterprise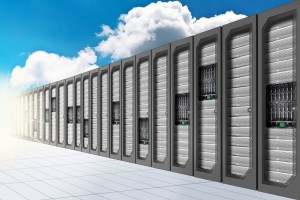 Dell continued to expand outside of its traditional PC-based business this week, making two separate announcements that symbolize a larger emphasis on services -- especially for the cloud. The Allen, Texas based company has introduced a Desktop-as-a-Service offering through a partnership with Desktone, as well as a new offering aimed at moving their SAP solutions to the cloud.
The moves signal a bigger business shift for a company that for most of its 26-year history has focused on physical hardware. At the same time, it's a sign of the times in enterprise environments, a move towards virtualization and cloud-based services.
Dell Simplified DaaS will work with both Citrix and VMWare virtual machines, but is different from traditional virtualization in that the instances themselves are provided over the Internet from Dell's own data centers. A web-based console allows IT administrators to manage the desktops employees create. The technology behind this is from Lexington, Mass.-based Desktone.
Simplified DaaS is being marketed towards remote workers, call center staff, seasonal employees, or any other IT environment where there is a need for rapid scaling of a virtualization infrastructure. The fact that it is delivered through the cloud puts much of the administrative requirements on Dell itself, making it an attractive option for small and medium sized businesses.
"Organizations are quickly realizing the value of DaaS, providing a full-featured desktop experience with the security benefits of a virtual desktop, and the scale and cost efficiencies of cloud computing, all in a way that can increase worker productivity", End User Computing Solutions chief Steve Lalla says of the product.
Dell's DaaS product is set to become available beginning in late may here in the US, and in June in Europe. Announcements on availability in other regions will come later in the year, the company says.
In concert with the DaaS announcement, Dell also announced a new effort to entice SAP users to the cloud. Its Cloud Starter Kit will offer 60-day access to Dell's cloud environment, offering computing power of up to 8,000 SAP units of measure and is powered by Dell's VMware-based datacenter service. From there, users can upgrade to the Cloud Development Kit, which offers up to 32,000 SAP units. The package there includes one year of access to Dell's cloud.
Photo Credit: fbmadeira/Shutterstock