Linux fans rejoice: Dell XPS 13 will come with Ubuntu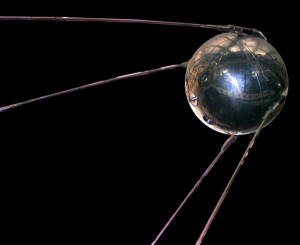 Dell must have read my story on "What will it take to make Linux popular?", agreed with Linus Torvalds' initial thoughts, then thought that it might be a good idea to publicly announce "Project Sputnik", which despite the name doesn't have anything to do with spacecraft like Dell would want you to believe. (Okay, so the skunkworks project predates my story by six months, but surely official timing can't be a coincidence?)
What Project Sputnik does is bring "an official developer laptop based on the Dell XPS 13 with Ubuntu 12.04 LTS preloaded, available in select geographies", meaning Linux for the people on the Dell XPS 13 in much simpler words. Dell is taking the project to the next level by officially releasing it this fall. Timing is interesting with Windows 8 launching October 26. Since the laptop comes with Linux, presumably it will cost less than its counterpart running Windows.
Dell plays it safe by offering Ubuntu, which is among the most popular Linux distributions today, ranking in at no. 2 at Distrowatch. Ubuntu 12.04 LTS (Long Term Support) is aimed at long-term deployments. Dell chose wisely considering Canonical supports this release for five years, which is a considerable amount of time. The next LTS version is going to be released two years from now and that gives Ubuntu 12.04 LTS plenty of time to stay relevant in the mainstream operating system market.
If you're interested in joining the beta program, which is dubbed "Sputnik Beta Cosmonaut Program" by Dell, you can't because there's too much demand and they've decided to close the recruitment of volunteers for the program. According to Dell, because of the high demand they are exiting the beta phase and entering the final stage: offering it to the public. I've got to ask Dell something though: what's with the outer space references? No one is going to take a Dell XPS 13 with Ubuntu traveling outside of the atmosphere. But it sounds pretty cool though.
Dell is targeting developers with this laptop, but it's my belief that they're targeting them just to look good and to create the image of a professionally put together package. The benefit of having an open-source operating system might not come early on, but this might help Linux get one step closer to a wider market audience and it help Dell gain some extra profit and credit from the Linux community. If Dell manages to offer a consistent user experience, like I have pointed out in my Linux article, they are going to deliver a home run with the XPS 13.
All it takes is for them to get really focused on the mark: make Linux stable and compatible with the hardware inside and at the same time offer proper support, because while their consumer staff is trained to work with Windows, this one will require specialized support personnel that has to be ready to answer difficult questions. As long as no software problems are involved having Linux as the main operating system on a laptop will be success.
Considering Dell is going to officially offer the Dell XPS 13 with Ubuntu, are going to buy one? Should Dell expand it to other laptops as well?
Photo Credit: NASA