Research in Motion isn't in a 'death spiral'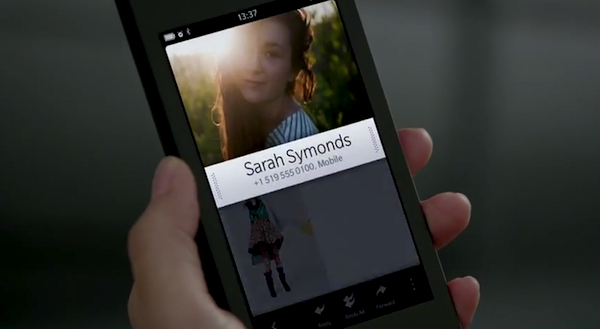 The conjured term "death spiral" has been so overused in discussions about Blackberry-maker Research in Motion that one must ask: Are the tech pundits crying wolf too often, too soon? Do a targeted search for "Research in Motion death" on Google and you will easily see that this rush to judgement started all the way back in early 2010. Like the doomsday naysayers of yesteryear, RIM's date of decease has anything but solidified (to some pundits' shock.)
The short-term future for RIM is a rocky road indeed. With its face-saving Blackberry 10 OS release being pushed back another quarter into early 2013, the smartphone giant has little glitz to match the other big boys temporarily. Samsung's instant-hit -- aka the Galaxy S3 -- has already touched down. Google's got its latest iteration of Android, Jelly Bean, cooking for its flagship devices including the Nexus and the S3. And the iPhone 5 rumor mill just can't take a week off as of late.
Let's also not overlook the fact that RIM has announced upwards of 5,000 layoffs of its core staff to help trim costs and restructure internally. But does all of this add up to a near term death notice for the BlackBerry goliath? I doubt it - unless things get much worse, much faster, that is.
Perfection First, Market Release Second for Upcoming BB 10 OS
There's no denying that RIM's overzealous approach towards the development cycle of its most profound OS update to date is hurting its PR game. But even so, let's face it: RIM's never been a marketing genius and likely never will be. Their products fill gaps that Android and Apple devices have yet to fully figure out, and it's why RIM has a big shot here with their OS 10 reboot.
So far, they seem to be hitting the mark. Even the most hesitant analysts give BB 10 some high marks for first impressions of the new platform. BB 10 ditches the Java backbone of most BlackBerry OS versions to date and opts for the stable and steady Unix spine that comes with the new QNX-powered ecosystem that RIM purchased a short time ago. This upheaval in the underlying architecture will bring numerous functionality changes, like an arguably best-in-class modern touch keyboard.
Multi-tasking is also being taken to a new level with what RIM calls "Flow view" integration that tears down the walls when it comes to using different apps at the same time. From everything RIM has shown off thus far, BB 10 will hopefully meet our hefty expectations. It's good to see that their recent BB 10 preview at BlackBerry World in May lifted more than a few brows.
In RIM's defense, however, this begs the question: what's so wrong with getting their new BB 10 devices in perfect order before rushing to market? The Apple legions won't admit it, but by all realistic means, Siri has been a fluttering mess since release. Apple's own cofounder didn't hesitate to provide his own thoughtful lip service as to the sub-par effectiveness of Siri.
And the company has started defending itself against what is likely the first of many lawsuits surrounding misleading claims on what Siri can truly do. And should we even get into specifics about the sour taste left in everyone's mouths from the short-lived MobileMe? Being first to market is great - as long as you have a quality product to back up the fanfare.
All Doom and Gloom? The Numbers State Otherwise
No, I'm not delusional. I'm fully aware that RIM's current financial situation isn't anything to brag about, nor is their now stagnant BlackBerry 7.1 device offering. But outside of the circle of raw marketshare numbers for all the smartphone brands, RIM's outlook isn't as bleak as some make it out to be. For example, BlackBerry has continued its strong hold on the British market and actually topped two years in a row as the leading seller of smartphones in the United Kingdom.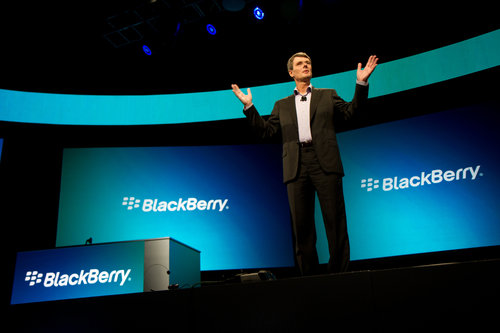 RIM likewise recently announced that it hit 78 million subscribers globally (up from 70 million in September 2011.) And a recent interview by CNET with RIM's managing director for the USA, Richard Piasentin, brought to light the fact that RIM is still in clear control of smartphone sales to 90 percent of Fortune 1000 companies. Companies which, according to Piasentin, are very loyal to RIM.
The US Government is also hesitant on Android- and iOS-based devices due to the stringent security needs that only BlackBerry has been able to provide thus far. The DOD a short time ago approved many BlackBerry 7 devices for official usage, and the governments of Australia and New Zealand followed in similar fashion. If BlackBerry is safe enough for the leader of the free world, RIM still has some decent hope left for the ride into BB 10 next year. While government purchases don't see the kind of consistent sales upswings that smartphone makers need to stay viable, this relatively secure source of solid income for RIM should help keep the company's coffers afloat until BB 10 reignites the brand.
And while the US market may be a tough region for BlackBerry as of late, other parts of the world still admittedly flock to RIM's devices. Just over a week ago a report came out from SRG that placed BlackBerry Playbook tablet in second place only to "weakening" iPad in Canada. The Middle East is giving RIM a nice push as well, with a reported 140-percent increase in subscribers compared to a year ago. One of the primary reasons for RIM's continued success in the Middle East is consumers' love of BBM, the integral messaging service that was only recently replicated by Apple in the form of iChat.
RIM believes in the BlackBerry brand so heavily in its AMEA markets that it recently announced opening its own BlackBerry stores across the regions. Dubai will get a store, as well as Kenya, Nigeria and roughly 4,000 locations in Indonesia alone. Apple already has a budding presence in these territories, but if RIM holds to its word, it could outpace Apple's own mastered retail strategy.
BlackBerry Still Capitalizes on Core Strengths: Battery Life, QWERTY Keyboard, Messaging Heaven
People call me crazy when they find out what kind of smartphone I use. "Are you stuck in the dark ages?" That's probably one of the best responses as of late when I mention that I proudly carry around a BlackBerry Torch 9810. Am I really alone in the characteristics I adore in a smartphone? A physical keyboard, excellent battery life, best-in-class messaging, and portability that doesn't kill the pocket in my pants?
Outside of the Verizon-specific Motorola Pro+ Android phone, no one has realized that there is still a class of users that don't care much for horizontal sliding keyboard phones or pure touchscreens. Nor do I have much appetite for what is on the top-10 free apps list of Apple's iTunes Store. I live in my email, Evernote, mobile web browser, and the occasional Pandora. The rest is all a nicety, and BlackBerry handles my core needs without issue.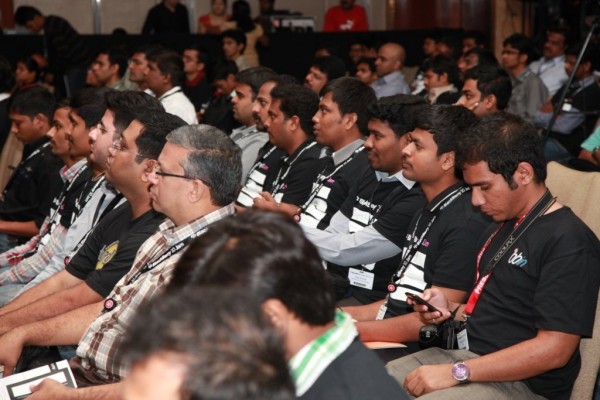 It's quite entertaining to place the question back on friends who flash their iPhones or big-screen Androids, but are endlessly stuck on power cords recharging when my BlackBerry's battery is just ticking down to about 50-percent empty. My computer repair company FireLogic depends on my ability to be 100-percent mobile & available when on the go, and I can't worry about when I'll be next to a power outlet.
And to those who think I've never given the other side a try, I actually did. I spent about a month on an iPhone 3GS a bit over a year ago and was not heavily impressed. Everything I relied upon for my daily work needs was slower or felt clunky. I guess in the end I still had access to oodles of free games from the App Store, something which Blackberry's App World can't touch in terms of raw numbers. And seeing how even Apple's flagship 4S still lacks 4G access of any sort, my HSPA+ capable BlackBerry Torch 9810 is still leagues faster when it comes to data rates. To top it off, no US version of the iPhone can even offer me WiFi-Calling like all the BlackBerries I've owned in the past 3 years. Apple's iPhone offering in my eyes is nothing but 'old hat.'
Numbers Don't Paint the Whole Picture
Research in Motion still has plenty of game left in it. It's sailing on a ship gone slightly astray for the past few years, but with BB 10, I think they've got what it takes to get back on the right course. Let's not make the RIM survival discussion merely about numbers alone. Apple has been in this same position as RIM before, lest we forget.
Its own unsavory little anniversary is coming up on August 6 - the day in 1997 that Microsoft helped keep Apple afloat with a generous $150 million investment. And look how far Apple has come since those dark days, when everyone thought they were otherwise done for in the wake of a Windows-powered world. If history has anything to say about this mess, I'm not counting RIM out just yet.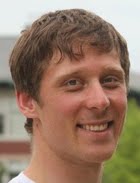 Derrick Wlodarz is an IT professional who owns Park Ridge, IL (USA) based computer repair company FireLogic. He has over 7+ years of experience in the private and public technology sectors, holds numerous credentials from CompTIA and Microsoft, and is one of a handful of Google Apps Certified Trainers & Deployment Specialists in the States. He is an active member of CompTIA's Subject Matter Expert Technical Advisory Council that shapes the future of CompTIA examinations across the globe. You can reach out to him at info@firelogic.net.