Samsung brings VoLTE to the Galaxy S III, but they're not the first as they claim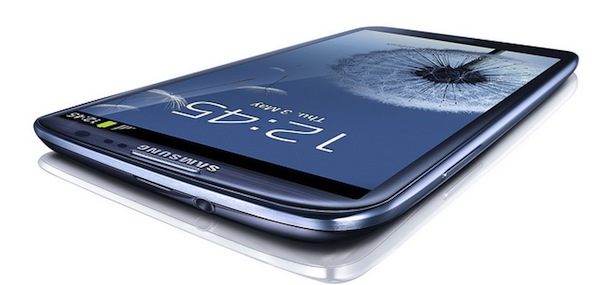 The Galaxy S III is currently Samsung's flagship smartphone and one of the best Android devices on the market today. To top it off, the Korean manufacturer has announced that the Galaxy S III will get VoLTE (Voice over LTE) starting August 2012 in Korea, which will be followed by "availability in global LTE markets" according to an announcement from the company on Thursday.
If the buyers of the Samsung Galaxy S III LTE model haven't got the same quad-core processor or video card to play with (unless they're in Korea), they now have VoLTE to play with which is exclusive to the LTE model.
Samsung is adamant that they have "the world's first VoLTE service," according to JK Shin, President of Samsung's Mobile Communications Division. The bold statement does come directly from Samsung thus carrying some weight, but they clearly haven't found out that MetroPCS was first to announce the launch of VoLTE along with the first VoLTE capable smartphone, the LG Connect 4G.
That aside, Samsung has announced that the Galaxy S III LTE will only need a software update in order to benefit from VoLTE, which means that the update will be available to already-purchased Galaxy S III LTE units.
The Samsung Galaxy S III LTE comes in two different versions. The Korean units basically have the same specifications as the International version, but come with LTE and 2GB of RAM, while the second LTE version, which is available outside Korea in countries such as Canada and United States, has the same 4.8-inch Super AMOLED display with a 720p, 1280x720, resolution and comes with a dual-core 1.5GHz Qualcomm Snapdragon S4 CPU, Adreno 225 GPU, 2GB of RAM, 8MP back facing camera with 1080p video recording, 1.9MP front facing camera with 720p video recording, 16/32GB of storage, Bluetooth 4.0, NFC, A-GPS with GLONASS support and a 2100mAh battery, among other features. It comes in Pebble Blue, Marble White and, exclusively on AT&T, Garnet Red. The Galaxy S III is running Android 4.0.4 with TouchWiz.
VoLTE, according to Samsung, doesn't require the download of an additional application unlike mVoIP, and "inconveniences" such as call connection delays and call misconnections are improved significantly, while it will offer twice the frequency of 3G and use an HD-level audio codec. So if you have purchased a Samsung Galaxy S III LTE, besides the increased data speeds and 2GB of RAM you will also have VoLTE; having a dual-core processor doesn't look like a disadvantage now, does it?